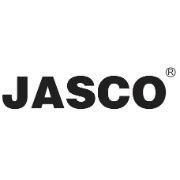 (PRWEB) July 14, 2015
"[Jasco" was featured on NewsWatch as part of its monthly Tech Report, which features the latest and coolest technology products available to consumers. Amanda Forstrom, a technology expert and special reporter for NewsWatch, conducted the review and shared with viewers how these products allow people to control their home right from their phone or tablet.
One of the leading smart home wireless technologies out there is Z-Wave. Z-Wave products allow people to control everything, from lighting to security alarms to the thermostat. Teamed up with Jasco and GE, there are nearly 1,000 smart products that are compatible with Z-Wave compatible hubs and the list keeps expanding. In fact Jasco and GE are specifically making products that utilize Z-Wave tech.
Products include their plug-in technology like dimmers and in-door and out-door switches. They all are able to be controlled remotely because of their smart capabilities. But there are also in-wall products that are able to be controlled such as outlets, remotes for setting the mood with different lighting and in-wall dimmers.
All of these products are completely controlled by a smartphone or tablet using any of the Z-Wave compatible gateways listed on the website. So whether a person wants to schedule their lights to go on and off at certain times or they want the fan to go on, users have the ability to all of these things no matter where they are.
To learn more, visit http://www.easyzwave.com today.
About NewsWatch
NewsWatch is a weekly 30-minute consumer oriented television show that airs on the Discovery Channel and ION Network. NewsWatch regularly features top technology products and services, mobile applications for iOS, Android, and Windows devices, unique and beautiful travel destinations around the world, health and medical tips, and entertainment interviews on the show. NewsWatch airs on the Discovery Channel at 7:00 – 7:30 AM ET/PT.
NewsWatch is located in the greater Washington, DC area and has been on air for over 25 years. For more information or to watch the most recent episode, visit http://newswatchtv.com/tech-report.html.