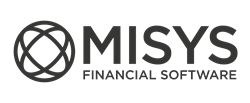 "DEVnet has a strong business focus combined with in-depth knowledge of our markets within Europe." Brian Gibson, VP Partners and Ecosystem, Misys
(PRWEB UK) 9 July 2015
Misys, the leading financial software company, has signed an agreement with DEVnet GmbH, the experts in technology-driven business transformation, to join the Misys InFusion Partner Programme. This formalises an ongoing, successful collaboration between both companies.
Under the agreement, DEVnet will provide clients with consultancy, integration and development expertise in the DACH region (German, Austria and Switzerland), as well as UK, Italy and Poland, specialising in Risk, Capital Markets and Investment Management.
DEVnet's passion for innovation, as well as its extensive project experience, have been crucial to its success in providing solutions throughout the entire value chain from IT to business. This agreement ensures that DEVnet clients will also benefit from the unique, modular, open architecture of Misys FusionFabric, which closely aligns with clients' business goals and delivers agility and competitive edge.
"DEVnet believes in technology-driven business transformation", states Andreas Kokott, CEO of DEVnet. "Today's regulatory requirements and competitive pressures demand faster, cost-efficient analytics development and deployment. The modular, open architecture of Misys FusionFabric will help us address this while maximising our business expertise and our transformational approach. This is why Misys is such a promising match for us. We are looking forward to a long and productive working relationship."
Brian Gibson, VP Partners and Ecosystem, Misys, adds: "DEVnet has a strong business focus combined with in-depth knowledge of our markets within Europe. its approach to risk management, analytics and integration fits in well with our broad portfolio of solutions and provides our clients with a powerful and distinctive proposition."
About Misys
Misys is at the forefront of the financial software industry, providing the broadest portfolio of banking, capital markets, investment management and risk solutions available on the market. With more than 2,000 customers in 130 countries our team of domain experts, combined with our partner eco-system, have an unparalleled ability to address industry requirements at both a global and local level. We connect systems, collect data and create intelligent information to drive smarter business decisions. To learn more about how our Fusion software portfolio can deliver a holistic view of your operations, and help you to solve your most complex challenges, please visit http://www.misys.com and follow @MisysFS on Twitter.
For further information on DEVnet please contact:
Rod de St Croix
3:nine
T: +44 (0)207 736 1888
E: rod(at)3nine.co(dot)uk
http://www.devnet.de
About DEVnet
DEVnet is the expert in technology driven business transformation. Its team of over 100 expert consultants advises leading global insurance, energy and financial services companies specializing in the trading and risk management sectors. DEVnet's consultants deliver high quality solutions across the entire value chain from IT to Business. Its experts stimulate competitive advantages for DEVnet's clients by focusing on: Data Value Chains, Business Analytics, Application Ecosystems and Managed Services. Founded in 1998, DEVnet is headquartered in Munich with additional offices in Frankfurt and Wroclaw Poland