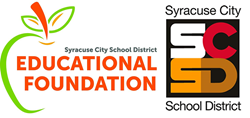 Syracuse, New York (PRWEB) July 10, 2015
The Syracuse City School District (SCSD) and the SCSD Educational Foundation are pleased to announce that they have contracted with Harris Connect, LLC of Chesapeake, Virginia to publish an updated 2016 Alumni Directory for Syracuse City Schools. The Syracuse City School District first published an alumni directory in 2005, and most recently in 2009. Harris Connect, LLC, a leading provider of fundraising, directory, and data solutions for over 50 years, collected data and published both previous issues of the SCSD Alumni Directory, and will publish the current issue in early 2016.
Designed to be a definitive reference for alumni of Henninger, Corcoran, Fowler, Nottingham, Blodgett Vocational, Central Technical, Eastwood, North and Syracuse Central High Schools and Onondaga Valley Academy, this publication will make it easy for alumni to reconnect with former friends and classmates. Complete listings for each respondent will include academic, professional and personal information - sorted alphabetically by last name and cross-referenced by maiden or student name, if different. Alumni will also be listed by class year and city and state of residence.
Work on the upcoming Syracuse City School District Alumni Directory Project is well underway and representatives from Harris Connect will be trying to reach alumni with multiple postcard mailings and/or phone to update alumni information. To help make this publication as complete as possible, SCSD alumni are being asked to update their biographical profile information already on file from previous directories. Postcard mailings will include a toll-free number where alumni can call in to update their current information. They also will have the opportunity to reserve their personal printed copy of the directory or CD version. If SCSD alumni did not receive a mailing or would like to verify their listing by phone - they should call Harris Connect toll-free at: 1-866-317-3380. SCSD alumni are under no obligation to provide or update profile information, and are under no obligation to purchase or participate in this alumni directory project.