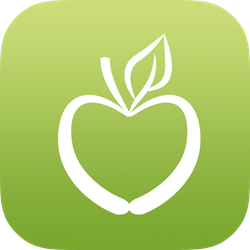 (PRWEB) July 16, 2015
"SmartenFit" was featured on NewsWatch as part of its monthly AppWatch, which takes a look at the latest and coolest applications on the market for iOS, Android, and Windows. Joe Toohey, the host of AppWatch and technology expert, conducted the app review and shared with viewers how this health and wellness app is a companion to the book, Smart People Don't Diet, by health psychologist Dr. Charlotte Markey.
The weight problem in this country is something that needs to be solved, and quick. Current statistics indicate that around 69% of adults over the age of 20 are over-weight, according to the Centers for Disease Control and Prevention. There are a lot of methods and tricks out there to help people lose weight, but sometimes those result in an obsessive desire to slim down. Well, SmartenFit is an app that motivates a healthier lifestyle – without overdoing it.
This health and wellness app is a companion to the book, Smart People Don't Diet, by health psychologist Dr. Charlotte Markey. With other diet approaches concentrating on counting specific calories and "micro-managing" weight-loss, SmartenFit takes a more holistic, macro approach.
Some of the features include a News Feed with tips and bits to inspire and motivate. There are notifications and reminders that help get users on the right path without promoting obsessive behavior. The goal-setting and attainment is a big part of what makes this app work so well.
The Healthier Options Database offers suggestions for alternative food options, as well. Let's say someone loves chicken wings, well SmartenFit will steer them towards more healthy options, so they can make the better choice. The Photo Food Diary will allow users to snap photos of your meals so you can monitor your progress towards a healthier lifestyle. A healthy lifestyle is invaluable and SmartenFit will help iOS users get there for a mere $2.99.
To learn more, visit http://www.smartenfit.com today.
About NewsWatch
NewsWatch is a weekly 30-minute consumer oriented television show that airs on the Discovery Channel and ION Network. NewsWatch regularly features top technology products and services, mobile applications for iOS, Android, and Windows devices, unique and beautiful travel destinations around the world, health and medical tips, and entertainment interviews on the show. NewsWatch airs on the Discovery Channel at 7:00 – 7:30 AM ET/PT.
NewsWatch is located in the greater Washington, DC area and has been on air for over 25 years. For more information or to watch the most recent episode, visit http://newswatchtv.com/appwatch.html.