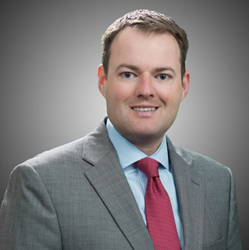 With his broad communications experience and in-depth knowledge of public affairs, Haywood is an outstanding asset for our firm.
AUSTIN, Texas (PRWEB) July 08, 2015
HNTB Corporation has added Scott Haywood to the firm's roster of government relations professionals. As director of government relations for the firm's Central Division, Haywood will lead the government relations activities of the firm in an eleven-state region. Haywood will develop and direct government relations strategies to achieve the firm's legislative and business objectives. He will be located in the firm's Austin office.
Haywood is a well-respected corporate communications and public affairs leader in the transportation industry with extensive experience developing, executing and measuring communication and government affairs campaigns.
"Scott Haywood is a longtime leader in the Texas transportation industry. He understands the vital role infrastructure plays in sustaining our state's economic growth and the diverse needs of our clients," said Tom Ellis, PE, HNTB Central Division President. "With his broad communications experience and in-depth knowledge of public affairs, Haywood is an outstanding asset for our firm."
Previously, Haywood served as president of Move Texas Forward, a nonpartisan organization that educates Texans about the policies and funding necessary to advance infrastructure development. Under Haywood's leadership, Move Texas Forward was instrumental in helping to secure the passage of Proposition 1 in 2014, which allocates approximately $1.3 billion annually in oil and gas tax revenue to transportation funding. Haywood has experience in the public realm as well, serving as Chief of Staff for the Texas Department of Transportation from 2011-2014, where he provided guidance and direction on strategic operations and government relations for the department. He has extensive experience working in public affairs as press secretary and media consultant for numerous political candidates and office holders.
Haywood also serves as co-chair of the Transportation Investment Advocates Council supported by the American Road and Transportation Builders. He earned a master's degree in business administration from the University of Texas at Austin and a bachelor's degree in political science from Trinity University.
About HNTB
Named 2015 Design Firm of the Year by ENR Texas & Louisiana, HNTB Corporation is an employee-owned infrastructure solutions firm serving public and private owners and construction contractors. With more than a century of service in the United States and nearly 60 years in Texas, HNTB continues to grow in size and service offerings to clients from seven office locations, currently employing approximately 400 full-time professionals in the state. HNTB understands the life cycle of infrastructure and addresses clients' most complex technical, financial and operational challenges. Professionals nationwide deliver a full range of infrastructure-related services, including award-winning planning, design, program management and construction management. For more information, visit http://www.hntb.com.