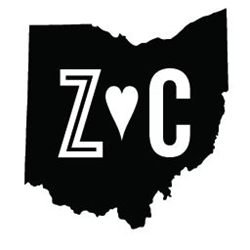 Los Angeles, CA (PRWEB) July 10, 2015
Z Gallerie will officially cut the ribbon on the doors to its newest home furnishings, art and accessories store in Easton Gateway, 4194 Easton Gateway Drive on Friday, July 17 at 9:45 a.m.
The first 50 people who enter the store will be given a gift card with a secret value from $10, $20, $50 and one special card valued at $500. In addition, throughout opening weekend customers will have an opportunity to win a $1000 shopping spree and will receive 15% off their entire purchase.
Leading up to the official opening, residents of central Ohio will be able to interact with the Z ❤ C campaign at local spots including Picnic at the Pops on Saturday, July 11 from 5-11pm and at Easton Town Center Square on Sunday, July 12th from 12-6pm. These pop up events also will offer giveaways and an enter to win opportunity for a room makeover from Z Gallerie.
"We're delighted to open in this beautiful new part of Easton Gateway" says Mike Zeiden, Z Gallerie's co-founder and Chief Operating Officer. "We know our assortment of furniture, accessories and art will be welcomed by the residents. We're proud to say Z Gallerie has always loved Columbus so it's a perfect fit."
About Z Gallerie
Founded by siblings Joe Zeiden, Carole Malfatti and Mike Zeiden in 1979, Z Gallerie began as a small poster shop in Sherman Oaks, CA. They operated the store during the day and framed posters at night in their parents' garage. Thirty-six years later, Z Gallerie stores now carry a full assortment of exclusive fashion forward home furnishings, including art and accessories - all at affordable prices. With 56 locations across the United States and an online presence at zgallerie.com, Z Gallerie continues to inspire all those who are excited by interior design. The company is headquartered in Los Angeles and has its buying office in Berkeley.