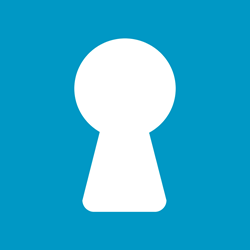 (PRWEB) July 11, 2015
"Snikpic" was featured on NewsWatch as part of its monthly AppWatch, which takes a look at the latest and coolest applications on the market for iOS, Android, and Windows. Joe Toohey, the host of AppWatch and technology expert, conducted the app review and shared with viewers how this picture sharing app was designed to engage followers in more dialogue.
Designed to engage followers in more dialogue, Snikpic is a new social media app that allows users to send photos with all or parts of the photo blurred out. Users can send the photos as a direct message or post it on their news feed.
Now, in order for anyone to see what's behind the blur, they have to answer a question you pose. Those who answer correctly will be able to see the photo behind the blur.
Snikpic gives users the option of sharing either photos or videos as any true photo sharing app should. The videos loop on the user's News Feed with the blur covering it. Within the network itself users can focus on answering the question, commenting on it and seeing who has answered correctly or incorrectly.
With full Instagram, Facebook and Twitter integration, this app opens up a whole new avenue to get users and your friends talking. Right now SnikPic is available for free on iOS devices with an Android-compatible app coming soon.
To learn more, visit http://www.snikpic.com today.
About NewsWatch
NewsWatch is a weekly 30-minute consumer oriented television show that airs on the Discovery Channel and ION Network. NewsWatch regularly features top technology products and services, mobile applications for iOS, Android, and Windows devices, unique and beautiful travel destinations around the world, health and medical tips, and entertainment interviews on the show. NewsWatch airs on the Discovery Channel at 7:00 – 7:30 AM ET/PT.
NewsWatch is located in the greater Washington, DC area and has been on air for over 25 years. For more information or to watch the most recent episode, visit http://newswatchtv.com/appwatch.html.