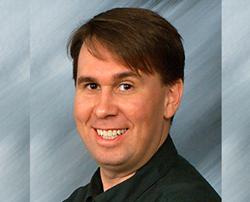 DALLAS, TX (PRWEB) July 09, 2015
"MrExcel" Bill Jelen, author of more than 40 books on Microsoft Excel® and host of MrExcel.com, will be speaking and leading Excel training courses at Excelapalooza™ 2015, the fourth annual BizNet Excel User Conference.
The announcement was made today by Eric Eager, vice president of BizNet Software, the market leader in software solutions that make Excel perform better, saving time and helping business users make better, more informed business decisions.
"Bill Jelen continues the Excelapalooza tradition of presenting exceptional Excel expertise while also having some fun," Eager said. "He is a Microsoft Excel MVP (Most Valuable Professional), and with book titles like 'Excel Gurus Gone Wild,' and 'Don't Fear the Spreadsheet,' it's obvious he has a sense of humor."
Excelapalooza is scheduled Sept. 20-23 in Plano, TX, and will present more than 20 sessions on Excel topics such as dashboarding, cloud reporting and data analysis. Conference cost is $1,450 until Aug. 21. Go to http://www.excelapalooza.com for complete details.
MrExcel is scheduled to deliver six training courses, including Pivot Table Data Crunching, Record Successful Macros, MrExcel's Favorite Tips & Tricks and Mapping your Geographic Data. A graduate of Notre Dame, Jelen has almost 30 years of spreadsheet experience, with 17 years in Excel consulting.
Other speakers include George McMann, Founder and CEO of BizNet Software, and Lawrence "Mac" McClelland of K2 Enterprises.
About BizNet Software
BizNet Software, Inc., founded in 1996, is a market leader for Microsoft Excel cloud-enabled reporting and business intelligence solutions. BizNet solutions make Excel better by making it easy for Microsoft Excel users to connect, analyze, and share real time information.
BizNet's flagship solution, The BIzNet Excel Analytics Suite, is the most innovative and intuitive reporting solution and decision support system in the marketplace today. It creates a user-friendly, drag and drop environment with real time access to the most accurate and current data.
BizNet Software is endorsed by more than 200 partners, 15 software publishers, and currently has 20,000+ users in more than 2,100 companies in 30 different countries.
Microsoft® and Excel® are either registered trademarks or trademarks of Microsoft Corporation in the United States and/or other countries. For more information, visit http://www.biznetsoftware.com or call 888-803-5227.