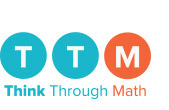 Expanding TTM helps to ensure all Oklahoma students are algebra-ready and ultimately on the path toward college and career readiness.
Pittsburgh, Pennsylvania (PRWEB) July 09, 2015
Think Through Learning , creators of Think Through Math (TTM), the award-winning math instructional system for grades 3 and above, announced today that it has been selected by the Oklahoma State Department of Education to continue as the only supplemental math provider for the 2015-16 school year. Provided as part of Oklahoma's competitive grant program since 2012, the adaptive, web-based math learning system has been expanded to include 74,000 students in grades 3-8 across the state, an increase of 54 percent since the previous school year. Geared toward helping students become algebra ready, Think Through Math has become a core component to Oklahoma's broader STEM plan.
"With strong evidence showing increased test scores, as well as teacher and parent testimony about the positive impact that TTM has had on their students' attitudes toward math, we are proud to be increasing access to TTM to nearly 30,000 more Oklahoma students," said Levi J. Patrick, director of Secondary Mathematics Education for the Oklahoma State Department of Education "Expanding TTM helps to ensure all Oklahoma students are algebra-ready by 8th grade and ultimately on the path toward college and career readiness."
The industry's most respected and fastest growing supplemental math curriculum, Think Through Math provides rigorous, personalized lessons built upon Oklahoma's academic learning standards, and is supported by the unique functionality of online, certified math teachers to assist struggling students in real-time. In 2014-15, Oklahoma students made the most of this feature, participating in hundreds of thousands live teacher help sessions.
TTM has had a significant, positive impact on students in Oklahoma. In 2014-15, students tackled more than 50 million math problems representing more than 1.7 million completed lessons. Students using TTM have seen significant math improvements on the Oklahoma Core Curriculum Tests (OCCT). In a sample analysis of more than 5,600 students, proficiency rate of those who did not actively use TTM was 11.6 percent while 73 percent of students who used TTM and passed five or more lessons scored at a proficient rate. The proficiency rate for students who passed 10 or more lessons was 81 percent while 88 percent of those who passed 20 or more lessons were proficient.
"We are thrilled to be embarking on our fourth year with the Oklahoma Department of Education and further broadening the reach of TTM to include 74,000 students," said Louis Piconi, co-founder of Think Through Math. "We are continually looking for new ways to support teachers and students both inside and outside of the classroom and foster a learning environment that helps students gain confidence in math."
Oklahoma is one of five states to provide statewide access to Think Through Math. Over the past year, more than 130 Oklahoma school districts and 280 schools took advantage of TTM services to help students improve their math skills. In response to the tremendous demand for the program that exceeded the 48,000 students included in the 2014-15 program, TTM provided more than 7,000 additional license requests at no additional cost to the state.
"As a business owner and an engaged stakeholder of the Oklahoma Workforce and Economic development mission, I am very familiar with the importance of high performance in STEM related subjects," said Chuck Mills, co-chair of the Governor's Youth Council for Workforce and Economic Development and owner of Mills Machine Company. "With TTM's easy to understand system, live teacher support, and anytime and anywhere accessibility, it's plain to see why the program is getting such great results. With continued support from the Oklahoma business community, students can gain a better understanding of the problem solving and critical thinking abilities needed to keep our state's STEM economy thriving."
With nearly three million students in more than 170,000 classrooms across the United States currently using Think Through Math, the program has received numerous awards since its introduction. The system's multi-tiered motivation program increases engagement, builds self-esteem, and fosters deep conceptual understanding for sustainable improvements in outcomes.
For more information visit http://www.thinkthroughmath.com
About Think Through Learning & Think Through Math
Think Through Learning, a pioneer and leader in education technology, is transforming math education in schools throughout the United States. Its flagship product, Think Through Math, helps struggling students love math, allows gifted students to excel at math, and gives teachers the tools and data they need to help students succeed.
Designed for grades 3 and above, Think Through Math is the only math education software system to incorporate live, state-certified teachers who interact with struggling students at the precise time in the learning process to limit frustration and build math confidence. Think Through Math ignites curiosity in math and helps students learn how to think mathematically. The 2014 and 2012 recipient of the SIIA CODiE Award for Best Mathematics Instructional Solution, Think Through Math is recognized as the industry's fastest-growing supplemental math curriculum. Since its launch in 2012, Think Through Math has become a critical part of the RTI, STEM, and 1-to-1 strategies of state education departments and thousands districts and schools across the United States.