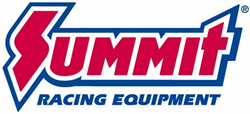 Tallmadge, OH (PRWEB) July 10, 2015
Ron Francis' Bare Bonz Wiring Kits have everything needed to wire up a car or truck with a basic electrical system. The kits' "keep it simple" approach eliminates any unnecessary wiring that could cause installation hassles.
PowerNation TV's Detroit Muscle guys discovered that the Bare Bonz harness is a great way to bring an ancient electrical system up to 21st century reliability standards. They retrofitted their 1949 Ford Coupe with one of these kits, adding the Ron Francis 12-volt to 6-volt Reducer. That allowed the Ford's exterior lights and flathead engine to use a 12-volt battery for power, while the reducer supplied a "dropped down" six volts for the interior lights and instrumentation. Watch the episode here.
At their core, the Bare Bonz kits are an 8-fuse 10/12-circuit, wiring system designed to meet the electrical requirements of the engine, dash and gauges, lighting, and an accessory or two.
Installing one of these kits is straightforward, even for folks without an electrical background. The flame-resistant wire is color-coded and labeled for easy identification. The kits include the wiring, crimp connectors, fuse block with flashers, headlight switch, and plugs compatible with the appropriate steering column wiring harness.
Bare Bonz Kits are available for Ford, Chevy, and Mopar vehicles. They're all compatible with EFI applications.
Summit Racing Equipment
http://www.SummitRacing.com
1-800-230-3030