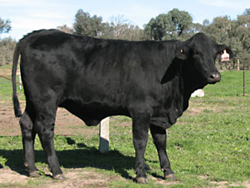 (PRWEB) July 09, 2015
The International Junior Brangus Breeders Association is excited to be hosting their 33rd Annual National Junior Brangus Show (NJBS) and Brangus Futurity July 13-18, 2015 at the Stephens County Fair & Expo Center in Duncan, Oklahoma.
The NJBS is an event that brings junior exhibitors and their families from across the nation to compete not only in the show ring but in various contests such as Judging, Public Speaking, Photography, Team Fitting, Brangus Jeopardy and many more. Through the generosity of our breeders and sponsors, NJBS awards over $30,000 in cash prizes and awards to junior exhibitors each year. Aside from the competition, NJBS is one of the most anticipated events in the Brangus breed. The memories and relationships that are formed through NJBS are immeasurable. Many NJBS attendees refer to it as the "Brangus Family Reunion" and look forward to attending every year whether they have a junior in the show ring or not.
This year's NJBS is bringing a total of two hundred fifty-seven entries to Duncan. Fifty-eight entries will compete on Wednesday, July 15 in the NJBS Bred & Owned Show. To be eligible to compete in the Bred & Owned Show, junior exhibitors owned their respective animal's dam and have been responsible for the animal from birth. Tyler Norvell of Tuttle, Oklahoma, will evaluate the entries. Thursday, July 16 will see Ryan Cummins of Katy, Texas, evaluate one hundred ninety-nine entries in the NJBS Owned Show. Ninety-seven juniors representing ten states are competing in this year's event. Both the NJBS Bred & Owned Show and the NJBS Owned Show start at 8:00am on their respective day.
The Brangus Futurity is the largest show sponsored by the International Brangus Breeders Association and will wrap up the event on Saturday, July 18. One hundred seventy-six entries will be competing for top honors from Judge Brandon Cutrer of Wharton, Texas, starting at 8:00am.
Additional contests such as Public Speaking, Showmanship, Quiz Bowl and activities such as the Taste of States and yearly favorite Barnyard Olympics help fill the week's schedule. A complete schedule along with additional information can be found online at junior.gobrangus.com.
The International Junior Brangus Breeders Association was established on June 4, 1977, to emphasize the value of the breed and prepare younger members for their future in the beef industry. The IJBBA began with 75 members led by a Junior Board of Directors. The IJBBA has grown to over 400 members from across the nation. Junior members receive many benefits including scholarship opportunities, the opportunity to participate in the NJBS, NJBS contests and the IJBBA Legacy Leadership Conference.
For more information please contact IBBA Director of Shows and Youth Activities, Tyler Dean at tylerwdean(at)gmail.com. For more information on the schedule of events related to the NJBS, feel free to contact the Duncan Convention and Visitors Bureau at 800-782-7167.