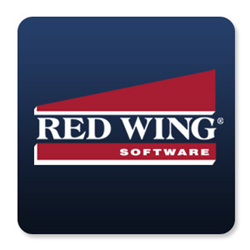 Using direct deposit is an essential step in cutting payroll costs, but employers can take it a step further by streamlining direct deposit processes.
Red Wing, Minnesota (PRWEB) July 09, 2015
Paying employees via direct deposit rather than printing checks can save on time and expenses, and can also be more convenient for the employees. Direct Deposit processing also reduces the possibility of fraud, as there is no chance for check tampering. Employers can ensure payroll direct deposit costs stay low and the process runs smoothly by considering these three tips from Red Wing Software.
"Using direct deposit is an essential step in cutting payroll costs, but employers can take it a step further by streamlining direct deposit processes," says Mark Machtemes.
Avoid Unnecessary Direct Deposit Fees.
There may be fees associated with direct deposit processing. Some payroll solutions charge on a per employee/per deposit basis. The fees for such a service can add up quickly. Alternatively, some payroll systems can create a direct deposit file that can be transmitted by a sponsoring bank/employer's bank. The sponsoring bank may charge a fee for transmitting the file. Either way, this fee is typically less than the per employee fee charges. Some systems can even include employee deductions in the file, such as garnishments and 401k fees to be transmitted to the appropriate entity as part of the direct deposit file transmittal.
Make Employee Pay Stubs Available Online.
Traditionally, employees receive a printed version of their pay stub, referred to as a 'pay advice'. Newer technology now allows for the elimination of printed check stubs by making them available at a secure location online. Employees log in with a username and password to view the check stub, which can also be printed if the employee chooses. Some systems also allow access to previous published pay stubs, should an employee need to provide historical pay information to get a loan or need access to previous payroll information for other reasons. Additional staff time is saved by not having to reproduce pay stub information for employees because they lost a pay stub or need previous pay stubs they can no longer find. The electronic transmittal of a pay stub eliminates the step of printing, stuffing envelopes, and staff time to deliver them. If the pay stubs are being sent to employees in the mail, there are additional savings in envelope and postage costs for every pay run.
Allow Employee Pay Deposits to Multiple Accounts.
While this may not save the company time or money, it is a great way to keep employees happy. Employees enjoy having the option to send part of their pay to one account, such as checking, and another part to their savings. Some employees even set up an additional third account as their vacation fund or holiday shopping account. Once the accounts are set up and verified, and the deposits to those accounts are set up within your payroll system, there is no additional work required, as pay is automatically deposited into those accounts as payroll is processed each pay period. Some payroll systems do charge per deposit, and some limit the number of deposit accounts allowed. This is something to inquire about with the payroll system provider.
Red Wing Software, Inc., along with its nationwide network of business partners, offers industry-leading service, as well as training, on-site installation and implementation of the software. Their vision is "Creating the best management software experience".
Red Wing Software, Inc. develops, integrates and supports the accounting and financial management needs of small- to mid-sized businesses, agribusinesses, non-profits, and municipals across North America. For more information on Red Wing Software products, including CenterPoint Accounting, CenterPoint Accounting for Agriculture, CenterPoint Fund Accounting, or CenterPoint Payroll, call 1-800-732-9464 or visit http://www.redwingsoftware.com.