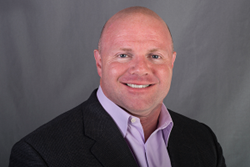 We have set up one of the only urgent care centers in the country dedicated exclusively to treating traumatic hand injuries to ensure that patients have access to specialized care when a traumatic hand injury occurs. - Dr. Michael Fitzmaurice
(PRWEB) July 10, 2015
According to an article published by The Huffington Post on June 26, 2015, late night host and Saturday Night Live alum Jimmy Fallon was hospitalized and underwent hand surgery for an injury over the weekend. Fallon reportedly suffered the hand injury at home, which required minor surgery to repair the damage to his hand, according to an official statement. Fallon posted a picture to Twitter of a bandaged hand post surgery, with a message informing his followers that he had "almost ripped my finger off" after taking a fall in his Manhattan apartment. Leading Arizona hand surgeon Dr. Michael Fitzmaurice discusses the impact of hand injuries and when surgery can provide a vital step in the healing process.
"While most hand injuries are progressive and result from repetitive motion activities, like what we see with carpal tunnel syndrome and conditions like "mommy wrist" (De Quervain's Tendinitis), acute traumatic hand injuries like Jimmy's can happen to anyone at any time," said Dr. Michael Fitzmaurice, a prominent hand surgeon in Phoenix, and inventor of the EndoTech surgical instrumentation system for cutting edge, minimally invasive hand surgery.
According to the statement from Jimmy Fallon's representative, he is expected to make a full recovery. The television star detailed that he caught his ring on the table while catching himself during a fall, which severely injured his finger. Injuries to the finger may seem small in comparison to other types of damage that require surgery, but hand disabilities can disrupt both personal and professional life. Without successful medical care, these injuries may worsen and lead to permanent disabilities. The Fitzmaurice Hand Institute is a medical center dedicated to hand surgery for a wide variety of conditions.
"We have set up one of the only urgent care centers in the country dedicated exclusively to treating traumatic hand injuries to ensure that patients have access to specialized care when a traumatic hand injury occurs," added Dr. Fitzmaurice.
The philosophy behind The Fitzmaurice Hand Institute is a simple one: strive to always provide the best, most appropriate and most effective care for each and every person who walks through our door.
"Depending on the nature and extent of the injury, the most important thing is to seek treatment immediately from an experienced hand surgeon and specialist in order to properly assess the damage, and to avoid potential long term nerve and tissue damage," said Dr. Fitzmaurice.
For Dr. Michael Fitzmaurice, this is an all-encompassing principle that guides everything he does in the office and in the operating room. It also is the guiding premise behind our unique level of compassion, commitment and service. And it's the very heart of his approach to your fastest, most complete relief and return to full function — the minimally invasive approach.
Dr. Michael Fitzmaurice is a board certified surgeon with certification in both Hand and Reconstructive Microsurgery. Dr. Fitzmaurice has performed thousands of surgical procedures with an endoscopic carpal tunnel success rate of greater than 99%. He specializes in minimally-invasive, endoscopic procedures for carpal tunnel, trigger finger, tennis elbow and thumb arthritis. Dr. Fitzmaurice developed the patented EndoTech® surgical instrumentation system, and is one of the most sought after hand surgeons in the country.