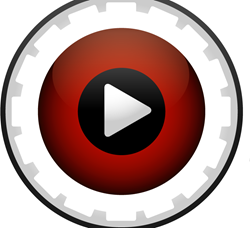 Flyers are a great way to connect with new customers!
New York, NY (PRWEB) July 09, 2015
Marketing is ultimately one of the most important and sometimes overlooked parts of a business. A national ad agency, Eye To Ad Media announces they will now be offering flyer distribution services from coast to coast. Business owners are always looking for unique ways to market their company's. Leaving flyer's door hangers is still considered among the more traditional forms of acquiring new clients, nonetheless they remain among the most effective.
There are many variables involved when leaving a flyer or mailing a direct mail campaign. Is the flyer designed effectively, with powerful call to actions that lead to conversions? Having a target audience that's in line with the product or service is crucial. Understanding who buys and why they buy can provide tremendous insight into the ad development and campaign creation.
Getting flyers delivered to the right person that has the right offer can be a perfect setup for a successful conversion. The company will be offering flyer distribution services in most areas across the U.S. and can provide picture's for verification of delivery as well.
Having a well-balanced marketing campaign can make a big difference to the bottom line. Finding the right advertising company can be challenging and require a lot of time. Fortunately, Eye To Ad Media can help simplify the advertising strategy and increase multichannel conversion lead generation.
The firm offers several services that can help any company with building a brand or building a sales force. Some of the services they offer include responsive web design, logo design, copywriting, SEO, PPC management, video production, sales training, business consulting, web hosting, SSL certificates and several other marketing services.
Often times the services can be used in conjunction with one another. A good video may help lower a websites bounce rate, powerful copywriting can increase time visitors spend on a website and a great logo can be the foundation to an incredible company. Flyers are a popular place to put a website address or QR code and can help drive a better response rate.
For more information, visitors are encouraged to visit http://www.eyetoad.com or call a consultant today to get a no obligation initial consultation.
Contact Information:
Zach Wennstedt
1-800-481-8638
sales(at)eyetoad(dot)com