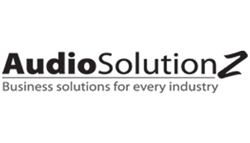 The PIRS could radically alter the system of disbursing federal student financial aid by tying aid to institutional performance
Durham, NC (PRWEB) July 09, 2015
The link between college completion rates and family income cannot be denied. Especially, since the rise in family income over the years hasn't been in proportion to rising higher education tuition fees. As a result, there has been an increase in loans for higher education and federally and state allocated financial aid. According to the Department of Education, it provides more than $150 billion in student financial aid, as grants and loans*. Despite this, college remains out of reach for many students and many students are weighed down by debt as they move forward with their lives post-college. The last few years have seen an increase in the number of loan defaults.
The President aims to make college affordable to American families, encourage colleges to improve their value, and combat rising college costs in his new agenda. In August 2015, the Department of Education will roll out a new college rating system called Postsecondary Institutional Rating System (PIRS), as part of President Obama's College Affordability Plan. The PIRS could radically alter the system of disbursing federal student financial aid by tying aid to institutional performance. As a result, students would be able to access additional aid at higher-performing colleges.
As a result of the new college ratings system, taxpayer monies would be pushed towards higher-performing colleges that provide the best value and those that demonstrate a commitment to providing students with high-quality education at a low cost. Therefore, colleges must be ready for the new PIRS system and its effect on their performance and allocation of student aid.
In this webinar at AudioSolutionz.com, expert Yolanda R. Gallegos will summarize and explain what college institutions need to know to be ready to take up the rating. She will explain the significance and the impact of the new ratings system on higher education, students and institutions. This webinar will discuss the data deficiencies that may distort an institution's ratings, differences in how certain metrics will be measured under PIRS and Gainful Employment, and how this could cause confusion to institutions. Criticisms of PIRS by American Council on Education, the National Association of Independent Schools, etc. will also be covered.
AudioSolutionz – the country's leading business enhancing information provider, will conduct the training session on Thursday, July 16, 2015, to provide information on the new ratings system and metrics that were not previously evaluated, such as Performance on EFC Gap metric, family income, labor market success etc.
For more information, visit http://www.audiosolutionz.com/education/pirs-rating.html
About AudioSolutionz
The country's leading industry information, training and knowledge provider, AudioSolutionz, has been providing knowledge and training material to professionals on important, trending industry topics, for more than a decade. AudioSolutionz has a panel of experts from across various industries, and helps participants get information, training and advice directly from the speakers. Industry professionals can also get their queries answered in a Q&A session with the expert. The company specializes in training webinars, conferences, DVDs and transcripts in more than 12 industries across the United States.
Sources:
*U.S. Department of Education, accessed on 08th July 2015 from http://www2.ed.gov/documents/college-completion/college-ratings-overview.pdf