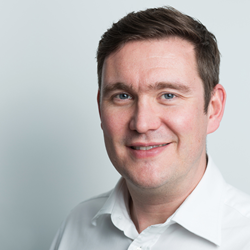 GL Hearn has made significant investments to strengthen its presence in London.
(PRWEB UK) 10 July 2015
Equiteq, the lead M&A advisor for the deal, is a consulting sector merger and acquisition specialist, providing both growth advisory and M&A transaction services to the global consulting and IT services industry.
GL Hearn, a market-leading property consultancy business, was established in 1923 as an independent UK property consultancy providing advice to land owners, developers, house builders, investors, retailers and the public sector. Its client list includes some of the UK's largest retailers and developers, as well as a number of other blue chip companies. GL Hearn reported an operating profit of £5.8m on turnover of £31.2m in its last financial year up to 31 May 2015.
Dan Bowtell, Lead Advisor for Equiteq said: "GL Hearn is a fantastic business and was one of the few remaining independent UK property consultancies of any scale. During the last three years the business made significant investments to strengthen its presence in London and further develop its business rates team. This helped position GL Hearn as a platform for growth for the next five years and drove significant interest from potential acquirers. "
Commenting on the deal, Brian Sloggett, managing director of GL Hearn, said: "This acquisition will allow us to grow the company in a way that would be impossible without the acquirer's scale, expertise and experience. There are a number of synergies between the two businesses, both in terms of complementary service lines and access to a range of new clients on both sides."
For more information and media enquiries, contact Paula Allerton of Equiteq on +44 203 651 0600 or paula(dot)allerton(at)equiteq(dot)com. Visit http://www.equiteq.com/equity-edge/register for free access to Equity Edge – Equiteq's online resource and information hub aimed at shareholders, prospective shareholders, investors and corporate development executives in the consulting industry.
About Equiteq (http://www.equiteq.com)
Equiteq is a consulting sector M&A specialist. We work with consulting firm shareholders, helping them to achieve their business objectives and exit strategies. Our services are designed to deliver great returns for our clients, by accelerating revenue, profit and equity value growth, and ultimately realizing that value in a trade sale or other type of liquidity event. If any of these objectives are on your agenda, then please contact us.
About GL Hearn (http://www.glhearn.com)
GL Hearn is one of the UK's leading independent property consultancies providing trusted commercial property advice to the public sector, developers, investors and occupiers. GL Hearns' goal is to understand their clients' business, bring their expertise and enthusiasm to bear and work with them to create, develop, protect and enhance their business interests.