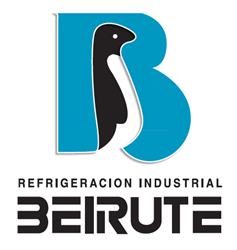 Uniweld prides itself in offering portable oxy/fuel solutions to HVACR technicians.
Costa Rica (PRWEB) July 14, 2015
HVACR technicians in the cities of Puerto Limon, Liberia and Guanacaste, Costa Rica, attended Uniweld seminars that focused on brazing technologies and techniques to minimize refrigerant leaks, as well as updates on Uniweld's latest product introductions, such as Uniweld's patented EZ Turn™ hoses and NV1 NitroVue™ nitrogen flow indicator. Key talking points included the importance of properly selecting their equipment to properly install service and maintain customer air conditioning and refrigeration units to allow HVACR technicians to achieve optimum performance and hassle free operation. The seminars were conducted 23 – 25 June.
Uniweld's Richard Apodaca stated, "Uniweld prides itself in offering portable oxy/fuel solutions to HVACR technicians." More often than not, technicians are dealt with the task of transporting large bulky hazardous industrial cylinders from one job location to another. Many times, these cylinders must be hoisted to a rooftop or awkward locations. Uniweld's oxy/fuel kits provide a portable solution.
Refrigeracion Industrial Beirute provides the logistics solution of charging the cylinders with gas. It is not unusual for technicians to wait for several days to get their cylinders charged with industrial gases when they take them to their local industrial gas provider. Beirute has eliminated this waiting period for their customers by keeping on hand an inventory of cylinders charged with oxygen, acetylene or nitrogen. The customer simply exchanges their empty cylinder for a Beirute charged cylinder. No more waiting, no more downtime...simply a perfect fit for HVACR technicians in Costa Rica with Uniweld portable oxy/fuel outfits and service provided by Refrigeracion Industrial Beirute.
With proper tools and service in hand, the training sessions enlighten HVACR technicians with the proper procedures and options available to them to perform the proper installation and service requirements as required by the equipment manufacturer For HVACR technicians whom already know to displace the oxygen inside copper tubes with nitrogen while brazing, Uniweld's NitroVue flow regulator was a welcomed accessory. Using a nitrogen flow regulator, which is specifically tailored for HVACR applications, takes the guess work out of knowing the proper flow rates required when purging and brazing HVACR systems.
The HVACR technicians present at the seminars, also had the opportunity to take the EZ Turn™ Challenge. The EZ Turn™ Anti-Blowback fitting has a thrust bearing that reduces friction so the service hose can be easily connected to the access fitting while under pressure. This becomes extremely useful when working with a high pressure 410A system.
Refrigeracion Industrial Beirute S.A., the market leader in HVACR in Costa Rica, continues to educate local technicians with seminars throughout Costa Rica and by introducing the latest in product innovations to the market.