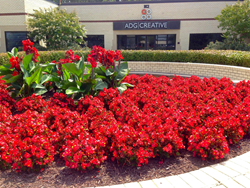 We're incredibly excited to put the cybersecurity experience we've gained supporting the U.S. Intelligence community to work
Columbia, MD (PRWEB) July 13, 2015
root9B, an information security leader and provider of advanced cyber operations, training, and consulting services, has hired strategic communications firm ADG Creative as its agency of record. This signifies a key addition to the agency's established national defense and technology-driven client base (OTCMKTS: RTNB).
root9B's proprietary suite of cybersecurity services and products requires precise brand language and communications strategies to portray its value in today's network security marketplace. root9B will be looking to Columbia, MD-based ADG for branding, marketing, design, and content solutions that represent root9B's unique offerings and unwavering commitment to network defense and education.
"We're incredibly excited to put the cybersecurity experience we've gained supporting the U.S. Intelligence community to work in the burgeoning commercial marketplace," said ADG's Chief Creative Officer Jeff Antkowiak. "With the many recent high-profile cyber attacks on major U.S. corporations, it is evident that the threat is growing. root9B's focus on active HUNT techniques sets them apart, and we're excited to work with them as they grow their business."
"Our cybersecurity strategy represents a new evolution in the commercial space," said root9B CEO Eric Hipkins. "Our story must position our unique capabilities while helping us educate business leaders on the evolving cyber landscape. With ADG's strong background in strategic communications for the Intelligence Community combined with their brand building experience in the commercial sector, they're the perfect fit for what we must accomplish."
2015 marks a significant year of growth for root9B as it has expanded its client base, strengthened its leadership and operations teams, and launched an enhanced cybersecurity product suite. This summer, the first-of-its-kind Adversary Pursuit Center (APC) will be fully operational, serving as the nerve center of root9B's manned cybersecurity 24/7/365 HUNT operations.
ADG will provide a range of creative services for root9B, including branding, content strategy, website development, and various content marketing efforts aimed at sharing root9B's insight and experience with cybersecurity professionals and the business community.
About ADG Creative
ADG Creative is a strategic communications firm that partners with its clients to tell extraordinary stories through unique brand experiences. The agency is deeply committed to the idea that creative thinking–grounded in sound strategy and unleashed through the right technology–enables organizations to "Be Heard." With over two decades experience, the Columbia, MD firm is privately owned and services a variety of global, national and regional brands. For further information, visit http://www.adgcreative.net.
About root9B
Based in Colorado Springs, Colo., root9B is a leading provider of advanced cybersecurity services and training for commercial and government clients. Combining cutting-edge technology, tactics development, specialty tools, and deep mission experience, root9B personnel leverage their extensive backgrounds in the U.S. Intelligence Community to conduct advanced vulnerability analysis, penetration testing, digital forensics, incident response, industrial control system (ICS) security, and active adversarial pursuit (HUNT) engagements on networks worldwide. For more information, visit http://www.root9B.com.