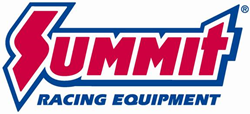 Tallmadge, OH (PRWEB) July 10, 2015
Enthusiasts can add horsepower and improve fuel delivery with Eddie Motorsports Renegade Crossfire intake manifold, a Weiand 6-71 Street Supercharger, and a Rick's Hot Rod Shop Sump Style Fuel Tanks.
Eddie Motorsports Renegade Crossfire Intake Manifolds for Chevrolet Crossfire Engines
Chevrolet's Crossfire twin-throttle body EFI system installed on 1982-84 V8 Camaros and Corvettes has a can make decent power with the right combination of parts. An Eddie Motorsports Renegade Crossfire manifold is the only true high performance manifold available for these engines. Eddie Motorsports dynoed one on a 383 cube small block and got an extra 30 rear-wheel horsepower compared to the stock intake.
Weiand 6-71 Street Supercharger Kits
Weiand has given its supercharger kits an overhaul to improve performance as well as appearance. For example, the supercharger cases have been redesigned to look like the originals introduced back in the 1960s, and feature new endplates, manifold, and snout. Weiand says a 6-71 Street Supercharger can add from 175 to 255 additional horsepower depending on the application.
Rick's Hot Rod Shop Sump-Style Fuel Tanks for Camaro and Chevelle
These tanks have a welded-on sump that provides a low point for fuel to flow from, ensuring maximum pressure through the fuel line. The tanks also have an internal baffle system to control fuel slosh. The baffles run front to rear and side to side, surrounding the fuel pickup to eliminate fuel starvation during acceleration and hard braking.
Summit Racing Equipment
SummitRacing.com
1-800-230-3030