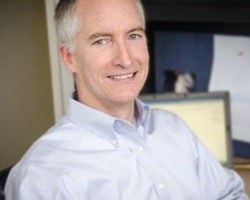 "Content marketing is rightly a top-of-mind issue for show organizers. We'll help them understand the basic strategies and give them practical tactics for building a year-round experience for attendees, exhibitors, and sponsors."
Bethesda, MD (PRWEB) July 10, 2015
Using content to expand the value of events is a hot topic for association and society executives. Kevin Miller, president, Frost Miller will show society executives how to implement a content marketing strategy at the Council of Engineering and Science Society Executives' (CESSE) 2015 Annual Meeting in Norfolk, Va. on July 16th.
The session "Creating the 365-Day Conference/Extending Conference Content" will give attendees knowledge about how to tie an organization's overall goals to specific tactics to transition an event into a year-round experience and the overall benefits of this model.
Barbara A. Myers, CAE, vice president of association services at IMN Solutions will join Miller as co-presenter. Both have years of experience helping associations and societies utilize the content they already have through their events more effectively to raise brand awareness, increase credibility, maintain communication with their audiences and become go-to resources for their respective industries.
Miller said, "This is rightly a top-of-mind issue for show organizers. We want to help them understand the basic strategies and give them practical tactics for building a year-round experience for attendees, exhibitors, and sponsors."
Frost Miller is an integrated marketing agency that specializes in branding, strategy, digital marketing, content marketing and social media marketing. Learn more about FM by visiting http://www.frostmiller.com.
About Frost Miller Group
Bethesda, MD-based integrated marketing agency Frost Miller provides strategy, branding, digital marketing content marketing and social media marketing, to its regional, national and international clients. Among its clients are National Association of Home Builders, Electrical Alliance, National Mining Association's MINExpo INTERNATIONAL®, Air Traffic Control Association, ISPE and National Venture Capital Association. Frost Miller is listed on the Washington Business Journal's List of the region's Top Advertising Agencies. More information is available at http://www.frostmiller.com or on Twitter @frostmiller.
###