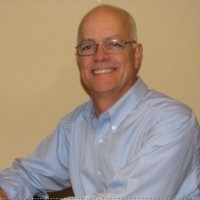 Boulder, CO (PRWEB) July 13, 2015
Evaluator Group, Inc. announces the appointment of Eric Slack to the position of Senior Analyst. Eric brings his expertise to Evaluator Group to lead the research in the hyper-converged and virtual SAN technology areas. With his addition to the staff, Evaluator Group will also expand coverage of Open Storage Platforms.
"New developments in storage include disaggregation of systems with software that is independent of the hardware. Now, we see storage hardware from vendors that previously did not sell complete storage systems," said Randy Kerns, Senior Strategist at Evaluator Group. "This has led to the Open Storage Platform, which is the basis for creation of storage offerings to meet differing demands in both cloud (private and public) and traditional IT environments."
"I'm excited to be joining this first-class organization and cover these hot topics in our industry," Eric Slack said.
Eric Slack joins Evaluator Group with 25 years of technology experience, ranging from Senior Product Manager for a data protection and archive storage systems manufacturer, to Regional Manager for a national systems integrator that designed and implemented storage systems. He has spent the last six years as a Senior Analyst where he focused on scale-out architectures, virtual SAN, software-defined storage, and hyper-converged solutions. He has written over 500 thought leadership articles, blogs, and product analyses on a wide range of topics in the storage, virtualization, and cloud technology spaces.
"Eric brings his knowledge of storage systems, virtualization and cloud technologies that will help Evaluator Group expand its coverage into Open Storage Platforms," said Camberley Bates, Managing Director at Evaluator Group. "In addition to maintaining research in the hyper-converged technology area, Eric Slack will be developing reviews and education on products and solutions from these vendors."
Eric is also a regular contributor for TechTarget Storage Magazine, writing featured articles on storage virtualization, VM data protection, file sync and share, converged infrastructures, SSDs, Big Data and other topics.
About Evaluator Group
Evaluator Group is a technology research and advisory company covering Information Management, Storage and Systems. Executives and IT Managers use us daily to make informed decisions to architect and purchase systems supporting their digital data. We get beyond the technology landscape by defining requirements and knowing the products in-depth along with the intricacies that dictate long-term successful strategies.
Follow us on Twitter: @evaluator_group and @iomark_suite
Press Contact: For more information about Evaluator Group, contact Caitlin McCluskey at 303.221.7867 x1008 or cailtin(at)evaluatorgroup(dot)com.