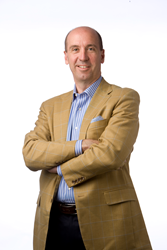 Strength, courage, and wisdom are what every good leader must possess in order to take their organizations into the unknown.
Minneapolis, MN (PRWEB) July 13, 2015
How can organizations prepare for a journey into the unknown? Global futurist and best selling author Jack Uldrich, along with Jeff Applequist of BlueKnight Leadership, will explore this and several other questions in an experiential leadership training program designed for a group of senior leaders from a major financial institution. It will take place in Great Falls, MT, and run from July 14-16.
The course, The Lewis & Clark Expedition Into the Unknown: Journey of Discovery, is similar to those lead in Gettysburg, PA and the intention is to harness the historical metaphors and leadership lessons that the great American leaders of the past provide.
Author of "Into the Unknown," Jack Uldrich, says, "When Meriwether Lewis accepted Thomas Jefferson's commission to explore the Northwest Passage, he and his co-commander William Clark embarked on a 3-year journey that demanded strength, courage, and wisdom. As they led their Corps of Discovery through harrowing conditions, they displayed extraordinary leadership traits. An exploration of their trials and triumphs reveals a set of principles that today's leaders -- and tomorrow's -- must emulate in order to take their own teams through the unpredictable terrain they will inevitably encounter."
Uldrich's book, filled with illuminating historical context and stunning revelations from Lewis and Clark's own journals, spells out management principles and the value they hold for contemporary leaders. The book also serves as the foundation for the experiential program these finance executives will take into their own versions of the the unknown, starting on July 14th.
Using Lewis & Clark's 2 ½ year adventure into the American Northwest as a backdrop, and a metaphor, Uldrich and Applequist will highlight timeless lessons learned by the Corps of Discovery for this group of leaders. The spotlight will be on the 10 principles Uldrich outlines in his book, including strategic thinking, making tough and timely decisions, managing resources, balancing long-term goals against short-term realities and learning from their mistakes.
According to Uldrich, "Many, if not most people, think that tomorrow will be pretty much like yesterday." He says, from his perch as a professional futurist, he sees the trends in "biotechnology, nanotechnology, information technology, RFID, social networking and robotics (to name but a few) are accelerating and tomorrow is going to be radically different than either yesterday or today—and we need more leaders with the courage to unlearn their old ways and, instead, chart a new course into new territory."
While Uldrich and Applequist have led other adventures like this for groups from Medtronic, USAA and Pfizer, each program has custom designed elements to enhance and highlight the organization they are taking "into the unknown" this July.
For more information on this program or Jack Uldrich's writing and speaking, interested parties may contact him on his website.