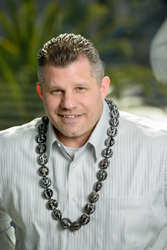 San Jose, CA (PRWEB) July 10, 2015
Kukui Corporation CEO Todd Westerlund and President of U.S. Operations Mike Giblin will share their marketing and sales knowledge with attendees of this year's NACE/CARS Expo and Conference. Held in Detroit from July 21-25, 2015, the International Autobody Congress & Exposition (NACE) and the Congress of Automotive Repair and Service (CARS) are the premier events dedicated to the automotive service and repair industries.
Westerlund will speak at 10 a.m. on July 22nd as part of the panel, Alternative Revenue Streams, which will explore new revenue opportunities that make use of a shop's existing staff and resources. At 1 p.m. on the 22nd, Giblin will present the seminar, "Generation Why," offering strategies to help shop owners better market to the Millennial generation.
Westerlund and Giblin both have experience working inside shops. Westerlund served as an ASE Certified Smog Technician and Giblin managed his family's service station for 25 years. The industry leaders understand the challenges shop owners face and spend much of their time helping shop owners improve their marketing efforts and increase sales.
Through its revolutionary software platform, Kukui is able to accommodate all of a service shop's marketing needs – from website development to social media support to direct mail fulfillment. The company's product suite includes smart web pages that are optimized to boost sales conversion rates, a simple-to-use Content Management System and customer retention tools such as email service reminders. The platform also offers detailed analytics to help shop owners determine which marketing channels are generating the most business.
Presented by the Automotive Service Association, NACE and CARS are held during Industry Week and co-located with CCIF, CIECA, NABC, MERA, OEM Collision Roundtable, SCRS, CIC, and I-CAR. The event features networking, education & training, world class exhibits and dedicated professionals from across the automotive service & repair industries.
About Kukui
With a rich history in information technology, Kukui provides businesses with a custom website platform and software solution that integrates with each organization's Point of Sale (POS) system. This empowers each of Kukui's clients with quantitative data showing their monetary return on investment, the number of new clients based on their POS system, statistics revealing their customer retention rate, and areas to improve their business through the tracking of phone calls, appointment forms, and feedback from customer reviews.
For more information about Kukui, visit http://www.kukui.com