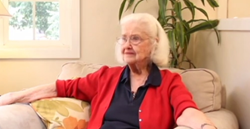 "I got a distress (sic) warrant…I got scared. I thought I might go to jail," Oregon resident Kathy Houck.
Salem, Oregon (PRWEB) July 13, 2015
"I had one elderly woman call in to see if she would be out of jail in time for her Grandson's birthday," HELPS Executive Director Eric Olsen said. "She saw the words 'DISTRAINT WARRANT' on the tax bill and because she did not have the money to pay it, assumed she was going jail."
Olsen's caller's concern was not unique for his nonprofit law firm, neither was it a unique problem for other senior citizens and disabled persons in Oregon. The language contained in Oregon's tax delinquency notices caused confusion in many elderly residents. Inasmuch, pioneering legislation placing sweeping restrictions on state tax collectors was signed into law on July 6th by Oregon Governor Kate Brown.
"HB 2089 articulates expectations for the Department of Revenue's collections practices to ensure taxpayers of lesser means are treated fairly and appropriately," said Brown's spokesperson Kristen Grainger.
Despite the short ten-day time period between its unanimous passage in both Oregon legislative houses and its signature on the governor's desk, HB 2089 did not have an unchecked journey. While not directly opposed by the Revenue Department, its representatives were adamant that any curtailment of their authority was unnecessary.
"They kept saying their existing procedures were enough to safeguard poor seniors," said Olsen. "But we had elderly clients with very fixed incomes who came to us after skipping meals and medication because they were paying tax bills in fear of being arrested."
Worn out by his clients' stories of aggressive collection tactics, Olsen doggedly sought limitations on the Department of Revenue's ability to pursue citizens surviving solely on exempt income sources. The results were not immediately encouraging. For a while, House Bill 2089 seemed unlikely to proceed past the committee stage. " For a long time, the state representatives believed in the Department of Revenue's assurances," Olsen said, "but I had too many clients with too many stories."
One of those stories came from Kathy Houck, a HELPS client fighting terminal cancer. After a double mastectomy, radiation and chemotherapy failed to stop the metastatic disease eating its way through her spine, Kathy Houck thought she had received more than her fair share of bad news. And then a distraint warrant from the Oregon Department of Revenue arrived in the mail. "I got a distress (sic) warrant…I got scared. I thought I might go to jail," the fifty-nine year old Oregon woman said.
Houck, like millions of American senior citizens and disabled persons, survives on a fixed income of social security benefits. The 1977 Fair Debt Collection Practices Act protects this income from collection and classifies it exempt under federal law. Despite this protective legislation, most social security recipients do not know that their incomes are exempt from collection and judgment proof. Often debt collectors utilize this lack of knowledge and pursue payment of debts by the only means left available to them - repeated contact and intimidation.
"Debt collectors know the law," Olsen said. "They know they can't garnish social security or most forms of retirement. So instead of using the courts to collect debts, they resort to bullying and scare tactics. It isn't a big surprise coming from private companies, but we shouldn't be getting this from our own government."
Unfortunately Oregon is not alone in its collection efforts against seniors and the disabled. Despite nearly half of all seniors age 65 and up living within 200 percent of the poverty line (around $23,500)*, most states do not inform seniors and disabled persons of the exempt status of their incomes when pursuing payment of old government debts.
"We aren't stopping the fight here," said Olsen, "We've got clients all over the United States who come to us after paying their limited incomes to state taxing agencies, thinking they're avoiding a prison sentence. I won't be happy until every state informs its judgment proof citizens that they don't have to pay these tax debts if they can't afford it."
*Supplemental Brief on Seniors and Poverty, Kaiser Family Foundation