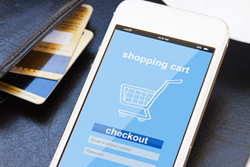 Harrison, ME (PRWEB) July 13, 2015
Online shopping has become a multi-billion dollar revenue stream, and by 2017, analysts predict that online retail sales will grow to $370 billion. At the front lines of this growth are tech-savvy consumers using smartphones and tablets to browse, review, and purchase, and according to Forbes, nearly 50-percent of Millennials regularly browse for items they don't necessarily plan on buying.
Search engine and e-commerce success are therefore profoundly intertwined. But when Google updates their search ranking algorithms, such as with the April 21st 'mobile-friendly' update, e-commerce webmasters must quickly adapt to maintain (and boost) their site's search engine visibility, conversion rates, and sales. Unfortunately, the full force of such changes are not always seen immediately. But this summer, merchants worldwide are seeing profound impacts on both their rankings.
E-Commerce 4 LLC has taken steps to show enterprises how they can survive Google's updates and overcome the continually evolving SEO industry with a recently released article titled "Can Your E-Commerce Site Survive Google's Newest Changes?"
The article zooms in on Google's mobile-friendly update that the search engine giant released on April 21st, which placed greater search engine prominence on websites that perform "better" on mobile devices. Although "better" is intangible and Google's algorithms include over 200 ranking factors, this update essentially rewards websites that appear welcoming and friendly on mobile devices.
E-Commerce 4 LLC's new resource provides consultation necessary to adapt to the changes Google enacted, such as through branded vs. non-branded keyword comparisons or conducting Mobile Friendly tests. The resource also details how a user's online shopping behavior correlates to both SEO and the potential effects of the mobile-friendly update.
In regards to mobile-friendliness and selling branded or non-branded products, for example, E-Commerce 4 LLC states that "A searcher's intent behind branded keyword searches could be fulfilled at other websites selling the same product. Searchers using non-branded keywords have a lesser chance of arriving at an unfriendly e-commerce website."
The article does more than inform webmasters how mobile-friendliness is essential for optimized visibility. Using the foundation of the April 21st update, this resource explores the deep connection between search engines, positive user experience, and online success. This is a world, according to the article, where "If potential customers have to pinch or zoom to read content or click on links, then the frustrating shopping experience could cause them to abandon the site in search for a better one."
The age of 24/7 online shopping is here, and the most crucial agent connecting buyers to e-commerce websites is the search engine. "Can Your E-Commerce Site Survive Google's Newest Changes?" seeks to help online merchants navigate the complex and ever-changing landscape of SEO and e-commerce success, while giving foundational steps for boosting website mobile and, ultimately, user friendliness.
About E-Commerce 4 LLC:
E-Commerce 4 LLC is a high-risk merchant services provider located in Harrison, ME that specializes in credit card processing, web hosting, and web marketing. With 25 years of combined experience in helping high-risk merchants survive and profit in the online community, the company strives to optimize the e-commerce experience through full-support web hosting with RoyAl Technology Management, the latest as well as tried-and-true website marketing tactics, and specialized consultation for other merchant services.