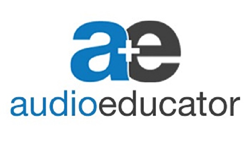 CMS CoPs are too restrictive and lacked the flexibility to allow hospitals to extend privileges to RD (Registered Dietician) in accordance with state law.
Durham, NC (PRWEB) July 13, 2015
The 2015 new changes from CMS regarding the Hospital Conditions of Participations (CoPs) has made 3 changes to the dietary guidelines* for hospitals. According to the new rule, the CMS will now allow the Medical Staff and Board to credential and privilege qualified dieticians and qualified nutritional specialists to order the patient's diet, which includes therapeutic diet, supplemental feeding and enteral nutrition.
The new rule has also revised and rewrote all the dietary guidelines for critical access hospitals (CAH) **. This is the largest change since the manual was first issued. This covers rewriting the section on nursing, drugs and biologicals, pharmacy, dietary, infection control, lab, radiology, contracted services, IV medication, safe opioid use and blood, and also adds a rehab section. CAHs must comply with the CMS Conditions of Participation (CoP) for all patients.
That's not all. CMS has also issued a deficiency report, where the January 2015 memo showed that hospitals received 147 deficiencies in the dietary standards.
At AudioEducator.com, expert speaker Sue Dill Calloway will discuss the new CMS regulations on hospital conditions of participation requirements for dietary and food and nutrition services, in an informative audio conference on Thursday, July 23, 2015. The speaker will also shed light on the Joint Commission's provision of care chapter standards related to dietary and the TJC dietary tracer information. The tracer is used to assess and determine the degree of compliance with standards and elements of performance related to nutrition care.
Here's a sneak peek of the topics covered in the session:

CMS Food and Dietetic Services CoP: 2015 Final Regulations
How to keep up with CMS changes and obtain current copy of CoP manual
Discussion on Patient Diets: therapeutic diet, supplemental feeding and enteral nutrition
Insights on TJC Provision of Dietary Care Standards
Patient Tracer Activity: All you need to know about it!
Information on dietary and food services day-to-day operations
Insights on new and revised CAH Dietary Standards
Q&A session!
For more information, http://www.audioeducator.com/hospitals-and-health-systems/cms-revised-cop-cah-dnv-tjc-standards-07-23-2015.html
About AudioEducator
AudioEducator, the country's leading source of business-enhancing information, has been providing knowledge and training to healthcare professionals on trending industry topics for more than a decade. With an esteemed panel of industry experts, it helps professionals get information directly from the veterans and get their queries answered directly. AudioEducator specializes in audio conferences, training webinars, transcripts, DVDs on a wide array of healthcare topics like medical coding, billing, HIPAA compliance, food safety, rehab, pharma & biotech, and more. For more information, check http://www.audioeducator.com
Resources:
*http://www.cms.gov/Medicare/Provider-Enrollment-and-Certification/SurveyCertificationGenInfo/Downloads/Survey-and-Cert-Letter-15-22.pdf
**http://www.cms.gov/Medicare/Provider-Enrollment-and-Certification/CertificationandComplianc/CAHs.html