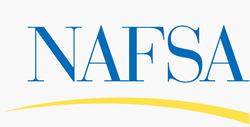 We expect a lot from our tutors and therefore want to give them all the career development and help they need.
(PRWEB UK) 13 July 2015
It was announced today that Tutors International has been accepted as a member of the NAFSA: The Association of International Educators.
When asked about the importance of organisations such as the NAFSA, Adam Caller, founder of Tutors International, stated:
"With so many educators working abroad in universities, languages schools and home tutoring it is very important that there are strong support networks. The NAFSA plays an important role helping those who want to do well and develop within the industry. It also helps to bring the international educational community together".
Founded in 1948, the Association of International Educators' mission is to advance the development of the global education workforce – an ambition that Mr Caller is wholeheartedly in favour of, commenting, "There are many benefits of being a member of such an organisation - as well as their strong principles, they offer training, advice and networking opportunities. I recommend all overseas private tutors take advantage of such a service".
"As a passionate member of the international education community, I always back organisations that have a similar ethos to my own. The NAFSA are keen advocates of establishing principles of good practices and improving the world of international education for the better – areas I also feel strongly about", continued Mr Caller.
Before founding Tutors International, Mr Caller taught in the private sector for many years, as a tutor with families in France, Switzerland, Italy, Greece, California and England. "Working in education abroad can be a wonderful experience, but one that is often challenging, and for those working as a private tutor even lonely. Having experienced it for myself want to make sure that the tutors employed by me are given as much professional support and advice as possible".
Mr Caller summarised his thoughts on the NAFSA by saying, "We expect a lot from our tutors and therefore want to give them all the career development and help they need."
Advice about becoming a member of the NAFSA is on there website: http://www.nafsa.org
More information about engaging a full-time private tutor can be found at http://www.tutors-international.com.
-ENDS-
Notes to Editors:
Tutors International is a worldwide organization providing experienced full-time private tutors to work with children of all ages and nationalities, in a wide variety of situations, including international relocation, after-school support, full-time home tuition, support for AD/HD and dyslexia, home schooling for frequent travellers, and college prep and coaching.
Tutors International was founded by Adam Caller who has tutored students of all ages. He has received specialist training in dyslexia and AD/HD and is very sensitive to children's educational difficulties. He has now turned this expertise to recruiting, training and placing other tutors with HNW and UHNW families around the world. Adam is a member of the Independent Educational Consultants Association (IECA).