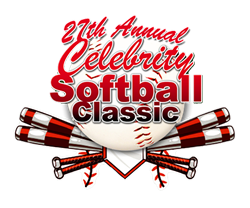 "We strive to support our Northern Kentucky and Cincinnati communities and work to keep our employees engaged for a good cause." - Tom Flottman, CEO of Flottman Company
Cincinnati, OH (PRWEB) July 10, 2015
The Flottman Company (http://www.FlottmanCo.com) is a provider of strategic marketing solutions, collateral design, micro-folded miniature informational literature and a complete commercial printing facility. Flottman Company is honored to support the Ken Anderson Autism Foundation by serving as a premier sponsor of the 27th Annual Celebrity Softball Classic. Wednesday, July 15, 2015, the day after Major League Baseball's All Star Game is played in Cincinnati, the all-star celebration continues at the Florence Freedom's UC Health Stadium, in Florence, Kentucky. This is the third straight year that Flottman Company will sponsor, participate and assist in the promotion of the game.
Flottman Company supports the Annual Celebrity Softball Classic as part of their community outreach program. Courtesy of the Flottman Company owners' all Flottman employees and their families are invited to attend the game for free. According to Tom Flottman, CEO of Flottman Company, "We understand the importance of supporting our Northern Kentucky and Cincinnati communities and keeping our employees engaged for a good cause." As part of their support, Flottman will donated the use of a premium suite at the UC Health Stadium for families hardest hit by the effects of autism so that they could watch the game in comfort and style.
For the community, Flottman Company will be offering free tickets to the Celebrity Softball Classic through their Facebook page (Flottman Company Inc). Fans can visit Flottman's Facebook page and request free passes to the game and all the festivities.
Since 1988 The Celebrity Softball Classic has been a vehicle to assist many charitable organizations reach their financial goals. Many local as well as nationally acclaimed athletes, including former Cincinnati Bengals, Ickey Woods and David Fulcher, current Bengal Gino Atkins, the 2014 National Football League's Pro Bowl MVP and Minnesota Viking Kyle Rudolph, current and former Cincinnati Reds players, Logan Ondrusek and Homer Bailey will take part in the event. Attending players may change prior to game time. Also participating will be alumni athletes from the University of Kentucky, University of Cincinnati, and Xavier University. The rosters include many local celebrities, radio and television personalities and business all stars. This is the third year Flottman Company's CFO Peter Flottman will play for the Celebrity All Stars. This year, with family, friends and co-workers watching, Peter is looking to clear the fences with his first swing. "I know what to expect this year and the intimidation factor has worn off, I am ready!" stated Peter Flottman. After the game, there will be an autograph session and a Rozzi fireworks display.
About the Ken Anderson Foundation: http://www.kenandersonfoundation.com
The Ken Anderson Foundation was established in January 2014. A group of individuals dedicated to the same goal, joined together with a vision. Our mission is to create and sustain a community for adults living with Autism. A place where they can live, work and play! The Ken Anderson Community will provide multiple housing options, a clubhouse where activities, amenities and services are geared for residents, and employment options.
About the Flottman Company: http://www.FlottmanCo.com
The Flottman Company headquartered in Northern Kentucky; is a full-service marketing, design and graphics communications firm, founded in 1921. Flottman Company is the winner of the American Marketing Association Marketer of the Year and Public Relations Society of America's Blacksmith Award for Excellence. The University of Cincinnati honored Flottman with the Tri-State Family Business of the Decade Award. The Flottman Company is privately held, family owned and currently run by the third generation of Flottmans: Tom Flottman, Sue Flottman Steller and Peter Flottman.
Like us on Facebook, follow us on Twitter and learn more about Flottman Company at our website: http://www.FlottmanCo.com.