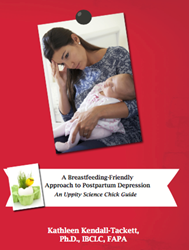 Amarillo, Texas (PRWEB) July 21, 2015
Praeclarus Press is committed to providing the latest and most up-to-date resources in the field of lactation and women's health. Currently, Praeclarus Press has a catalog of twenty-two books, almost half of which are directly related to breastfeeding. Covering a wide range of topics such as working and breastfeeding, postpartum depression and lactation, and breastfeeding in the African American community, there are resources for both parents and healthcare professionals.
Launching this year at the International Lactation Consultant Association's annual conference in Washington, D.C., is the latest addition to the catalog, a series of monographs comprised of articles from the journal, Clinical Lactation, published by United States Lactation Consultant Association. Available in the following categories: Milk Supply, Breast and Nipple Pain, Cultural Competence, Practice Management, Lactation Management, Controversies, Mothers' Mental Health, and Intrapartum Care. Addressing some of the most widely read topics in the field of lactation, the monographs serve as a well-rounded resource of valuable information.
Also available this summer for the first time since their release earlier this year are the newest titles to our bookshelf: A Breastfeeding-Friendly Approach to Postpartum Depression by Kathleen Kendall-Tackett, PhD, IBCLC, FAPA; It Takes a Village: The Role of the Greater Community in Inspiring and Empowering Women to Breastfeed by Paige Hall Smith MSPH, PhD and Miriam Labbok, MD, MPH, IBCLC; Keep Mothers and Babies Together: The Story of Dr. John Kennell by Karen Olness, MD and Carolyn Myers, PhD; Perfect Mothers Get Depressed by Kimberly D. Thompson, PhD.
Please visit the Praeclarus Press webstore for more information about our books and authors, or to sign up for the monthly newsletter and receive the latest details and discounts. A portion of all purchases made are donated to support global breastfeeding programs aimed at training breastfeeding professional and helping mother's from all walks of life achieve their breastfeeding goals.
Praeclarus Press is a small press founded by Kathleen Kendall-Tackett, Ph.D., IBCLC, FAPA and specializes in women's health. It features books, webinars, and products that support women's health throughout their lifespan. Based in Amarillo, Texas, the mission of Praeclarus Press is to produce materials that change women's lives.