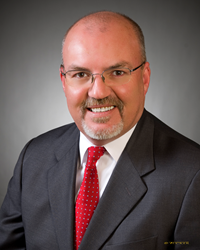 'The team here at Nesco Resource has done a fantastic job growing our business through exceptional service to both our clients and to the talent we serve.' - Tim McPherson, president and COO of Nesco Resource
Cleveland, OH (PRWEB) July 13, 2015
In a recent report, Staffing Industry Analysts has recognized Cleveland-based Nesco Resource as now in the top 30 in its annual ranking of the nation's largest staffing firms. With its new ranking of 26th in the USA, Nesco Resource has seen a significant rise over last year, when it ranked 48th on the same list. This rapid rise can be attributed to both organic growth and expansion through acquisition, according to Tim McPherson, president and COO of Nesco Resource.
"The team here at Nesco Resource has done a fantastic job growing our business through exceptional service to both our clients and to the talent we serve," said McPherson. "This work has attracted more client companies that recognize the value of the Nesco Resource brand and further increased our national customer base. We have also grown through strategic acquisitions enabling branch network expansion into new geographies, along with the rapid expansion of our centralized recruitment centers."
McPherson explains how the company's origins in technology have helped it evolve in the 21st century: "From our origin as the National Engineering Services Corporation in the 1950s, we always had roots in finding talent that drives cutting edge technology, product development and manufacturing. Today, we are continuing to evolve in serving a wide range of IT, Engineering, and Industrial sectors with a growing range of HR and Staffing Solutions."
"This recognition reinforces how proud we are of the work that we do in creating job opportunities for thousands of workers, and especially our pride in now becoming the largest national staffing firm based in the State of Ohio."
About Nesco Resource
Through its branch office network, Nesco Resource offers clients and employees services ranging from Temporary Staffing, Permanent Placement, Recruitment Process Outsourcing, Onsite Management Services and more. Nesco Resource has dedicated offices supporting Engineering & IT, Clerical & Light Industrial, and Accounting & Finance specialties. Brands also include Lehigh Technical, ETS Staffing and DPSS. Nesco Resource is ranked as the 26th largest staffing firm in the US by Staffing Industry Analysts (SIA) in 2015. Nesco was also recognized by SIA as one of America's fastest growing staffing firms in recognition of its expansion through organic growth and strategic acquisitions.
Nesco Resource is recognized by Inavero's Best of Staffing® for Client and Talent Satisfaction Four Years Running. This award puts Nesco in the top 2% of Staffing Firms in the US and Canada. Learn more about the award here: http://www.bestofstaffing.com/agencies/nesco-resource/
Contact
James Krouse, Director of Marketing & Communications
jkrouse(at)nescoresource(dot)com
About Staffing Industry Analysts
Staffing Industry Analysts is the global advisor on contingent work. Known for its independent and objective insights, the company's proprietary research, award-winning content, data, support tools, publications, and executive conferences provide a competitive edge to decision-makers who supply and buy temporary staffing. In addition to temporary staffing, Staffing Industry Analysts also covers related staffing sectors. The company provides accreditation with its Certified Contingent Workforce Professional (CCWP) program. Founded in 1989 and acquired by Crain Communications Inc. in 2008, the company is headquartered in Mountain View, California, with offices in London, England.