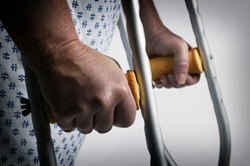 [We are] pleased and honoured to have supported our injured clients and their families through the difficult ordeal of recovering from their injuries
Ottawa, Ontario (PRWEB) July 11, 2015
A team of Ottawa lawyers at Quinn Thiele Mineault Grodzki is proud to announce that they have won 3.95 million dollars in personal injury settlements for their injured clients in the last 90 days. The Ottawa law firm, which specializes in personal injury cases, has stated that they are "pleased and honoured to have supported our injured clients and their families through the difficult ordeal of recovering from their injuries and dealing with very difficult injury cases with large insurance companies who refused to at first pay their proper claims for fair and reasonable compensation."
The Ottawa lawyers at QTMG manage cases that include car accidents, dog bites, medical malpractice, product liability, slips and falls on property, bullying, and other incidents where clients have sustained injuries to their person, undue distress, or significant financial loss due to injury. The Ottawa law firm's focus is on ensuring fair compensation for individuals and families who have experienced grievous harm or a decreased quality of life, whether due to the intentional actions of another party, or due to negligence. It is not uncommon for plaintiffs to become engaged in lengthy conflicts with insurance companies or liable parties in the wake of an accident or injury, and QTMG's Ottawa lawyers pride themselves on striving to ensure that their clients know their rights and receive any compensation that they are entitled to by law.
The personal injury law firm looks forward to keeping its record of successful settlements high in the coming months, and will continue to work hard towards that goal.
About Quinn Thiele Mineault Grodzki LLP
Quinn Thiele Mineault Grodzki LLP is a team of personal injury lawyers in Ottawa dedicated to accident and personal injury law. Each and every Ottawa injury lawyer at QTMG is passionate about helping accident victims receive the compensation they deserve.
For more information, please contact:
Michelle Maloney, Director of Communications, Partner
SEO TWIST (http://www.seotwist.com)
Email: michelle(at)seotwist(dot)com
Phone: (613) 701-0527 Ext. 203