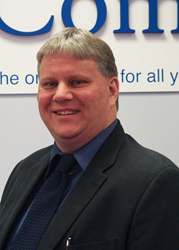 Building custom computers and HPCs is a highly specialized niche where we have been able to excel. Our clients have a comfort level with us.
CHICAGO (PRWEB) July 14, 2015
Ace Computers, one of the leading custom computer builders for business and custom HPC specialists in the U.S., just announced that it is having one of the best years in its 32-year history. The company is flourishing because of a niche that they essentially own: higher education, government labs, and researchers across a spectrum of industries that are making the transition from powerful desktops to high performance computing.
For many of these clients, Ace Computers is building new equipment that pairs hard-to-find legacy network adapters with the latest and fastest processors. This allows organizations to gradually replace the equipment they have without compromising performance.
"Ace Computers CEO John Samborski said, "While this is obviously fiscally responsible, more importantly it allows organizations to seamlessly scale operations without the disruption of a clean sweep."
Ace Computers' custom computer clients tend to have one or more of the following in common:

They have existing technology that needs to be integrated with new technology.
They are planning more upgrades with the next 5 years and need technology that is expandable.
They specialize in an area that requires niche, complex computing functionality.
They are operating on a tight budget: considering total cost of ownership (hardware purchase price, integration, fixed operating costs, employee training, etc.) a custom computer will almost always be the better choice.
The equipment requires independent benchmarking for the client's intended use.
They know in advance that they are going to need a lot of support: a custom builder will know the system inside and out.
Ace Computers provides true customization, incorporating top quality components that meet or exceed industry standards. The tailored solution is designed collaboratively and expandable to the client's future needs. Ace Computers thoroughly benchmarks each system under conditions that mimic the intended use and offers comprehensive post-implementation support. Another plus is that Ace Computers assembles all of its products in the U.S., which is especially important for organizations that depend on security.
"Building custom computers and HPCs is a highly specialized niche where we have been able to excel," Samborski said. "Our clients have a comfort level with us—mainly because we've been exceeding their expectations for decades."
Leading custom computer builder and HPC specialist, Ace Computers currently holds the following contracts: SEWP V, GSA, NITCP, DOS (Department of State), WSIPC, PEPPM, State of Wis., State of Ga. The company is a Woman-Owned Small Business custom technology systems manufacturer and reseller for the public sector as well as the commercial sector. Channel partners include Intel, Supermicro, NVIDIA, Mellanox and Samsung among others. It has been an industry leader since 1983. In addition to some of the finest academic institutions in the U.S., long-term clients include the U.S. Department of Energy and the U.S. Department of Defense. In addition to our Greater Chicago headquarters, Ace Computers has locations in New Jersey, Virginia, and Pennsylvania. To contact Ace Computers, call 1-877-223-2667 or 1-847-952-6900 or visit http://www.acecomputers.com/TopProducts.asp
###