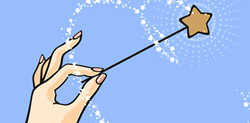 Great Barrington, Massachusetts (PRWEB) July 11, 2015
An article entitled "Lint-free Wipers: Available Only Through Your Fairy Godmother" is now available for download in the Learning and Resource Center on Berkshire's website.
About Berkshire: Berkshire Corporation is the global leader in the engineering and manufacturing of contamination control products for critical surfaces in cleanrooms and controlled environments. Explore more tech tips and resources, trends and opportunities as well as demos and training at Berkshire's online Learning and Resource Center.