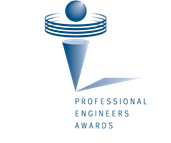 (PRWEB) July 13, 2015
The Ontario Society of Professional Engineers (OSPE) and Professional Engineers Ontario (PEO) are pleased to announce the winners of the 2015 Ontario Professional Engineers Awards (OPEA). The awards will be presented at the annual OPEA Gala, the province's most prestigious and anticipated engineering event, on Saturday, November 21, 2015 at the International Centre in Toronto.
Since 1947, the OPEAs have recognized professional engineers in Ontario who have made outstanding contributions to their profession and community. This annual gala brings industry innovators, business leaders and policy makers together to celebrate and be inspired by engineering excellence and achievement.
In addition to Engineering Medals, the Citizenship Award and the Professional Engineers Gold Medal, this year, a new honour was added to the awards program. The Ontario Professional Engineers Award for Engineering Project or Achievement will pay tribute to an endeavour that has made a significant, positive impact on society, industry, and/or engineering, and that was conceived, designed and executed with significant input by Ontario engineers.
The 2015 winners are:
Professional Engineers – Gold Medal
Cristina Amon, ScD, P.Eng.
Dean, Faculty of Applied Science and Engineering, University of Toronto
Engineering Medals
Engineering Excellence Category
Brian Isherwood, P.Eng.
Founder, Isherwood Geostructural Engineers
Sushanta Kumar Mitra, Ph.D., P.Eng.
Professor and Chair of Mechanical Engineering, York University
Jeanette Southwood, M.A.Sc., P.Eng.
Principal, Urban Development & Infrastructure, Golder Associates Ltd.
Management Category
Michael Butt, P.Eng.
Chairman and CEO, Buttcon Limited
Research and Development Category
Andrew Daugulis, MESc., Ph.D., P.Eng.
Research Chair, Biomedical and Cell Culture Engineering, Queen's University
Mohamed El Naggar, M.E.Sc., Ph.D, P.Eng.
Associate Dean & Research Director, Geotechnical Research Centre, Western University
Young Engineer Award
Seth Dworkin, M.Sc., M.Phil, Ph.D., P.Eng.
Associate Professor, Mechanical and Industrial Engineering, Ryerson University
Professional Engineers Citizenship Award
William Goodings, P.Eng.
Retired
Claire Kennedy, P.Eng., LL.B.
Partner, Bennett Jones LLP
Award for Engineering Project or Achievement
Hands Free Mooring Seaway
Benoit Nolet, P.Eng.
Manager, Corporate Operations – The St. Lawrence Market Seaway Management Corporation
About the 2015 OPEA Gala – Engineering and Climate Change
Engineers understand climate change and its impact on infrastructure, soil and energy conservation. As a result, they play a key role in ensuring that sound policies are employed in the stewardship of Ontario's land, air and water. Engineers are also vital to the design and implementation of leading technologies to combat climate change. The keynote speaker for the 2015 OPEA Gala will be the Honourable Glen Murray, Minister of the Environment and Climate Change, Government of Ontario.
About OSPE
The Ontario Society of Professional Engineers (OSPE) is the voice of the engineering profession in Ontario. OSPE elevates the profile of the profession by advocating with governments, offering valued member services and providing opportunities for ongoing learning, networking and community building. Follow our work on behalf of Ontario's engineers at blog.ospe.on.ca.
About PEO
Through the Professional Engineers Act, PEO governs over 83,000 licence and certificate holders and regulates professional engineering in Ontario to serve and protect the public. Professional engineering safeguards life, health, property, economic interests, the public welfare and the environment. Professional engineers can be identified by the P.Eng. after their names.
-30-
Contact
For event inquires, please contact:
Ruth Gorriz, CMP
Events Specialist, OSPE
rgorriz(at)ospe(dot)on(dot)ca (416) 223-9961 ext. 232
For sponsorship opportunities, please contact:
Jamie Gerson, P.Eng.
Corporate Sales, OSPE
jgerson(at)ospe(dot)on(dot)ca (416) 223-9961 ext. 234