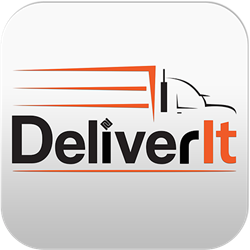 It's a great honor to be recognized by Food Logistics for green initiatives. Thank you, Food Logistics, for the award and congratulations to all the winners," says CEO Guru Rao
Atlanta,GA (PRWEB) July 14, 2015
Food Logistics, the only publication dedicated exclusively to global supply chain solutions for the food and beverage industry, today announced the companies included on this year's Top Green Providers list. The Top Green Providers focuses on sustainability in the global food supply chain with profiles of companies who are exceeding industry standards in their sector. This year's list includes grocers, 3PLs, cold storage providers, pallet and packaging manufacturers, software and technology companies and others whose products and services are elevating sustainability to a "competitive advantage" in the industry.
nuVizz Inc., is proud to be included in Food Logistics Top Green Providers. The company's customer engaging mobile solutions and unique approach to Enterprise Mobility has impacted clients tremendously. nuVizz helps companies in accelerating mobility adoption with innovative line of business (LOB) mobile SaaS products, and when companies are looking for solutions that do not exist, nuVizz's unique approach "mWork" (Mobile Work By Design) helps companies implement mobile solutions cost effectively.
nuVizz Inc., mobile solution DeliverIt ® is projected to save customers well over 4 million sheets of paper and at least 10 million minutes of unproductive manpower. The mobile application re-energizes age old processes with modern mobile technology – dispatch, Geotracking, field interaction including scanning barcodes, image capture, POD, data collection and more. The solution brings a framework of cutting-edge technology all using in-built capabilities of smartphones or tablets, without the inconvenience of additional hardware or software.
"It's a great honor to be recognized by Food Logistics for green initiatives, which provides clients with efficient processes to protect their business and environment. Thank you Food Logistics Magazine for the award and congratulations to all the winners," says nuVizz Inc's CEO, Gururaj Rao.
"The 2015 Top Green Providers list is the largest ever, signaling the growing importance of sustainability throughout the global food and beverage supply chain," notes Lara L. Sowinski, editor-in-chief for Food Logistics. "Applying sustainable practices in the agriculture, transportation, warehousing and retailing sectors is critical in addressing the environmental and business demands of the 21st century, particularly for the industry."
Companies on this year's Top Green Providers list will be profiled in the June 2015 print issue of Food Logistics, as well as online at http://www.foodlogistics.com.
About nuVizz, Inc.
nuVizz is a business solutions and services company, provided complete mobile business SaaS solutions and Supply Chain consulting services. Headquartered in Atlanta, Georgia, USA, with offices in India and France. nuVizz has seen exponential growth since inception. The company has introduced a strong portfolio of mobile apps and a comprehensive enterprise mobile toolkit, all supported with a team of core business process and mobile solutions experts. On the consulting side, nuVizz has built an impressive portfolio of clients and a wealth of expertise in bringing to fruition supply chain projects of various magnitudes. For more information, visit http://www.nuvizz.com.
Contact nuVizz Inc.,
marketing(at)nuvizz(dot)com
(404) 937-1971
About Food Logistics
Food Logistics is published by AC Business Media Inc., a business-to-business media company that provides targeted content and comprehensive, integrated advertising and promotion opportunities for some of the world's most recognized B2B brands. Its diverse portfolio serves the construction, logistics, supply chain and other industries with print, digital and custom products, events and social media.
Contact Editor-in-Chief Lara L. Sowinski
(800) 538-5544 ext. 1308
lsowinski(at)acbusinessmedia(dot)com