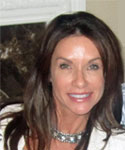 New York, NY (PRWEB) July 14, 2015
The New York Course is a 6 consecutive day, DUAL DESIGNATION COURSE starting on Sept. 14, 2015. Students are loving the second designation that can be earned in one course. Along with the core designation of Advanced Home Staging Certification, earning the Staging Design Pro designation is included, showcasing luxury staging talents to the world. The Staging Design Pro designation, unique to The Academy of Home Staging & Design, covers design techniques for the luxury design and staging market that can be applied to a home staging design business. Learn how interior decorators charge and work with clients and how to be fully prepared to add interior decorating to a Home Staging business.
The Academy of Home Staging & Design is pleased to announce there are a few seats left for its upcoming Advanced Certification for Home Staging class that will be held in New York City, on September 14, 2015.
Students that enroll in this class will learn the art of home staging from an award winning Home Stager and Owner of a leading high-end Staging Company. In the past year, Kara Woods of Staged to Move has won some of the industries top awards:

2013 "International TOP 100" Magazine's Staging and Design recipient
"Real Estate Staging Association's 2014 Top Ten Best Occupied Stagings" North America
"Real Estate Staging Association's "United States 2014 Top 10 Professional Real Estate Staging"
The Academy of Home Staging & Design also offers a 5 day Home Staging course in Los Angeles, September 14, 2015, and a brand new Interior Design Certification course being held at the LA Mart, October 5-9, 2015.
For information or to register please call 800-574-5576.