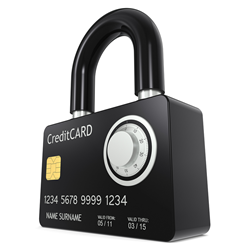 Materdei Consulting, LLC Announces Rapid PCI Certification Services and PCI Policies and Procedures for Virginia Businesses Seeking Cos-Effective PCI Compliance Tools.
Arlington, VA (PRWEB) July 14, 2015
Virginia merchants and other businesses looking for expert PCI DSS assistance can now turn to the highly trusted Payment Card Industry Data Security Standard professionals today at Materdei Consulting, LLC. With mounting compliance mandates looming for Virginia businesses – particularly with the PCI DSS standards – now's the time to seek the services of a proven, trusted, and professional firm with years of experience. Visit pcipolicyportal.com today to learn more about Materdei Consulting, LLC and the industry leading PCI Policy Packets, available for instant download today.
Credit card numbers are being stolen by the millions each month, causing serious security issues for Virginia businesses storing and processing cardholder data. What's needed for helping ensure the safety and security of personally identifiable information are the expert consultants at Materdei Consulting, LLC, so visit pcipolicyportal.com today to learn more.
Virginia businesses are being hammered with regulatory compliance costs – and understandably so – as cybersecurity threats continue to pose serious challenges for the companies of all sizes. The solution for rapid and complete compliance for the Payment Card Industry Data Security Standards (PCI DSS) is immediately downloading the industry leading PCI policies and procedures from pcipolicyportal.com.