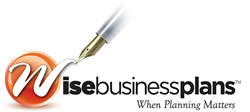 "At Wise, we want to be a voice of encouragement to those who give of themselves. We see it as one way we can make a difference, too."
las vegas, nevada (PRWEB) July 13, 2015
For Arthur Apple of Las Vegas, advocating for students doesn't take the summer off. Apple, 76, has volunteered for the last two years at Charlotte Hills Elementary School, and he's working to encourage others to help next year. Now Wise Business Plans is putting the spotlight on Arthur and his fellow volunteers as part of the company's 2015 Summer of Doing Good campaign.
"The kids enjoy it; I enjoy the kids. Everybody benefits," said Apple of the time he spends helping second-graders in five different classrooms learn sight words and grading papers.
He also provides rewards to students as they learn: "This gave the kids incentive to learn."
Apple said the classrooms he works with are diverse and include a large number of students for whom English is a second language.
Having a caring adult, in addition to the teacher, helps them study vocabulary words and practice reading can make a tremendous difference as they work to learn English, he said.
"That's what keeps me going," he said. "I know I'm making a difference."
Wise, a global business planning and consulting company that provides a variety of services to companies large and small, is honoring difference-makers like Apple this summer and every day, said the company's director, Joseph Ferriolo.
"When you see someone putting his heart and soul into helping children and his community, the way Arthur is, it really makes you want to step up and do your part," he said. "At Wise, we want to be a voice of encouragement to those who give of themselves. We see it as one way we can make a difference, too."
Apple said supporting teachers through the donation of both time and school supplies is vital, especially for schools in low-income areas.
"The average teacher spends $3,000-$4,000 out of her own pocket during the school year on supplies," he said.
He said the benefits to students and teachers are immediately apparent, but the rewards to volunteers are more personal.
"[One child asked], 'Mr. Art, can I come live with you?' ... When I left that school [last year], I felt like I accomplished something; I helped a little boy or girl make something of themselves."
Though most schools are out for summer vacation, Apple said now is the time to plan for volunteering next school year and encourages those who are interested to contact a local teacher to find out more.
"I've already been asked by two teachers if I'll come back next year," he said. He said he plans to be back in the classroom if his health allows.
And for those who may be on the fence about volunteering, Apple has a message:
"All you senior citizens out there, get off your butts and volunteer!"
Wise Business Plans (http://www.wisebusinessplans.com), staffed with professional MBA writers, researchers and financial experts, is a trusted partner for businesses across a broad spectrum of products and services. Our mission is to empower our clients to make the best possible business decisions, boost company performance and facilitate their funding success by laying the groundwork for strong businesses that excite, inspire and retain talented and exceptional employees.