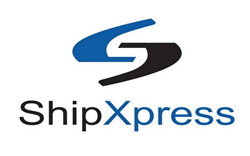 As the needs of our customers continue to grow, our goal is to provide an end-to-end solution...
Neptune Beach, FL (PRWEB) July 14, 2015
ShipXpress, Inc., a pioneer in cloud-based supply chain software, today announced that it has partnered with Brother Mobile Solutions, a premier provider of mobile printing solutions for workforces on the go, to provide advanced supply chain software and mobile printing solutions for transportation and oil & gas industries.
Enhanced Operational Efficiency and More
Strategically leveraging the power and capabilities of mobile technology solutions for the mobile workforce can help increase the operational efficiency of a fleet-based transportation business, delivering significant benefits to both the enterprise and its drivers.
According to Charith Perera, CEO of ShipXpress, "As the needs of our customers continue to grow, our goal is to provide an end-to-end solution built with drivers in mind. Since workflows in transportation-related industries often require the printing of run tickets, work orders, or receipt-based documents, we selected the Brother RuggetJet™ printers following extensive research and field testing."
He continued, "We are excited to partner with Brother and together we look forward to measurably improving efficiencies for our customers, as Brother mobile products are part of a renowned brand recognized for reliability."
ShipXpress selected the Brother RuggedJet™ 4040 receipt and label printer for iOS devices and RuggedJet 4030 for Android devices, as they seamlessly integrate with ShipXpress solutions. Drivers can now carry these lightweight, ruggedized, highly connected printers to print run tickets with ease.
"Mobile businesses, such as oil & gas transport, heavy equipment hauling and supply chain logistics, rely on mobile technology to improve over-the-road efficiency and productivity," said Brian Beans, Brother Mobile Solutions' transportation market specialist. "The seamless integration of our RuggedJet 4 mobile printers with ShipXpress solutions provides a winning combination that improves productivity and efficiencies, both for the business and its fleet drivers."
About ShipXpress
ShipXpress is the premier provider of cloud-based software solutions which enable industrial and commodities businesses to efficiently operate and collaborate with their supply chain partners. North American railroads and Fortune 500 companies in the energy, agriculture, chemicals, and metal industries rely on ShipXpress to deliver customized supply chain solutions. We provide collaborative software systems to help businesses of all types and sizes manage data, simplify manual processes, and improve business analysis and administrative tasks. ShipXpress, Inc. is based in Neptune Beach, Florida; for more information on the company, its solutions, and team, please visit http://www.shipxpress.com.
About Brother Mobile Solutions
Brother Mobile Solutions, Inc. (BMS), a wholly owned subsidiary of Brother International Corporation, provides a wide range of compact, portable printing solutions for mobile industries including transportation, logistics, route delivery, field services and public safety. Brother International Corporation and its subsidiaries employ over 1,100 people in the Americas. For more information about Brother Mobile Solutions and its products, call (800) 543-6144, or visit http://www.brothermobilesolutions.com.