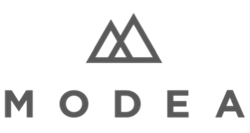 Blacksburg, Virginia (PRWEB) July 14, 2015
Modea, a digital consultancy and product studio, announced today the appointment of Ted Boezaart as Chief Executive Officer and the spinout of one of its divisions.
Mr. Boezaart brings 15 years of experience as a recognized leader in the digital and mobile industries. During this time, he has managed teams within global marketing and digital services agencies, including the initial development of the mobile practice at Sapient. Prior to joining Modea, Ted was a Senior Vice President at Moxie, a Publicis company, in Atlanta, Georgia.
Modea Co-founder and former Chief Executive Officer, David Catalano, commented, "Over the past two years, Modea has been hard at work executing a new and differentiated strategy in the digital services space. Ted's experience and leadership is well suited to enable Modea to achieve its vision in the next stage of the company's growth."
Mr. Boezaart added, "I knew prior to relocating to Blacksburg that Modea was special. Over these past months, I have come to understand that the people and culture that is in place sets the perfect foundation for the execution of our strategy."
The spinout division, which will be led by Modea Co-founders, Aaron Herrington and David Catalano, will focus on the expansion of its device support platform for wireless operators, which already has over 40% market share in North America. The platform deflects calls through online self-help tools and improves first call resolution by providing customer care reps with a device troubleshooting solution. For end users this translates into reduced effort to get their device issues resolved, higher customer satisfaction and increased loyalty.
About Modea
Modea is a digital consultancy and product studio focused on providing software solutions in industries where consumers lack control, transparency and choice. The company's innovative work in the health system space, for clients like Duke Medicine, and the telecom space, for clients like Verizon Wireless, has enabled positive, transformational change in consumer engagement through the adoption of user-focused digital platforms.
For more information about Modea, please visit modea.com.