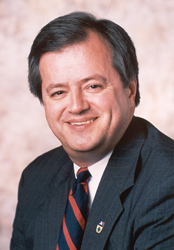 We are committed to providing the students throughout our territory a valuable learning experience during their internship with Farm Credit.
Westminster, MD (PRWEB) August 04, 2015
MidAtlantic Farm Credit recently introduced their three student interns. "We are committed to providing the students throughout our territory a valuable learning experience during their internship with Farm Credit," says Bob Frazee, CEO of MidAtlantic Farm Credit. "These students have bright futures ahead of them, and we hope to help guide them on their path toward successful careers."
MidAtlantic Farm Credit offers students internship opportunities in several of their departments, giving students in various areas of study the opportunity to work with the agricultural lender. In addition to working closely with their department supervisors, MidAtlantic's interns are given the opportunity to visit customers' farms, which allows them to learn more about the agriculture industry and the continuing need for credit in producing food for a growing population.
All three of the students are sales interns and will work with the loan staff to learn how to support new and existing customers, while being trained on the various products and services the association offers. The interns will also be exposed to the association's loan servicing procedures, while becoming familiar with customer service and competition review practices. During their internship, they will also have the chance to travel to Washington, DC to meet with Department of Agriculture staff and the Farm Credit Council (FCC).
Brianna Fedorkowicz, of Selbyville, Delaware, graduated from Delaware State University in May 2015 with a degree in agriculture. During her time in school, she was a member of the women's equestrian team. Fedorkowicz is based in the association's Salisbury, Maryland office.
Cody Pettit is a senior at the University of Delaware, where he is pursuing a degree in agribusiness marketing and management. He is also a member of the Delaware FFA Foundation and the First State Antique Tractor Club. Pettit, from Greenwood, Delaware, is located in MidAtlantic Farm Credit's Denton, Maryland office.
Connor Vincent, of Laurel, Delaware, is also based in the Salisbury, Maryland office. She is a sophomore at North Carolina State University, studying agribusiness management. Vincent is also involved in 4-H, the United Junior Suffolk Sheep Association, and the Agricultural Institute (AGI) Club.
For more information about MidAtlantic Farm Credit, or to view available internship positions, please visit mafc.com.
About MidAtlantic Farm Credit
MidAtlantic Farm Credit is an agricultural lending cooperative owned by its member‐borrowers. It provides farm loans for land, equipment, livestock and production; crop insurance; and rural home mortgages. The co-op has over 10,500 members and approximately $2.2 billion in loans outstanding. MidAtlantic has branches serving Delaware, Maryland, Pennsylvania, Virginia and West Virginia. It is part of the national Farm Credit System, a network of financial cooperatives established in 1916 to provide a dependable source of credit to farmers and rural America.