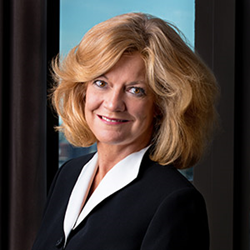 "We are excited to provide a panel discussing strategies for states and health plans to collaborate to improve health care for members," Pam Coleman
Philadelphia, PA (PRWEB) July 14, 2015
Sellers Dorsey Senior Consultant Pam Coleman and affiliate consultant Jim Donovan will present a sponsored session at the Annual Health Plan Alliance Medicaid Value Symposium in Albuquerque, New Mexico on July 17. The Health Plan Alliance (HPA) is comprised of provider-sponsored and independent health plans that work together through collaborative efforts to leverage their expertise, experience and collective strengths.
The session "Optimizing your relationship with your Medicaid agency" will highlight the importance of working with the state Medicaid agency on building a partnership for healthcare improvement. Following their presentation, Pam and Jim will also be moderating a session for the HPA managed care organizations on innovations and best practices. "We are excited to provide a panel discussing strategies for states and health plans to collaborate to improve health care for members. It is important to build partnerships that facilitate the implementation of new innovative practices that promote the shared goals for Medicaid program reforms," said Coleman.
Pam Coleman's expertise is in Medicaid integrated managed care including the implementation of programs for complex populations with needs for home and community based services. As a Senior Consultant for Sellers Dorsey, Pam has worked on projects involving healthcare delivery system redesign and transformation. She has supported states and health plans with strategies for serving new Medicaid and exchange populations and in implementing innovative accountable care approaches to service delivery and payment reform. Prior to joining Sellers Dorsey, Pam was the Senior Vice President at Optum, working with state and federal officials to implement creative, cost-effective initiatives to transform health care delivery systems. Pam was the former Deputy Medicaid Director for Texas with responsibility over the Texas Medicaid managed care program. Pam is a frequent presenter at national conferences on complex care populations and integrated delivery systems.
Sellers Dorsey is a national consulting firm with a reputation for developing successful solutions in Medicaid managed care funding, management and program innovation. The expert consultants at Sellers Dorsey's provide a combination of high-level consulting services, business development and planning, technical assistance and advisory services, procurement assistance, implementation assistance, post-implementation assistance and operational planning.
About Sellers Dorsey
Sellers Dorsey consists of an industry-leading team of consultants and thought leaders from the worlds of policy, government, business, and industry, allowing the firm to provide a fully integrated suite of services to clients. Sellers Dorsey has a deep understanding of Medicaid, having consulted in over 30 states on a range of financing, policy and operational projects, and Medicare financing and policy. Its reputation is one of creativity and accomplishment. More at http://www.sellersdorsey.com.
Contact:
Christopher R. Labonte, Principal and Director of External Affairs
clabonte(at)sellersdorsey(dot)com
T: 215.279.9746 C: 215.514.4377