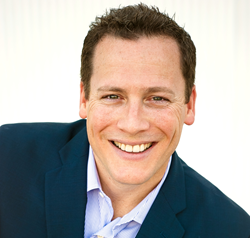 FORT LAUDERDALE, FL (PRWEB) July 14, 2015
The Fort Lauderdale-based firm's cloud-based service will simplify hundreds of thousands of moves a year via a transparent, unbiased and independent program. ReloQuest expects to transform the relocation industry and dramatically alter the competitive landscape for corporate housing suppliers working with relocation companies, human resources professionals, insurance, travel departments and/or general corporate clients.
Ryan Agee, Vice President of Global Supplier Partnerships at Altair Global, has been among those who have provided feedback to help shape ReloQuest's framework. He calls the technology "a game-changer in the sourcing of corporate housing."
"The platform is thoughtfully designed as a multi-functional resource," Agee says. "It offers transparency, responsiveness and ease of use to relocation management companies, corporate housing providers and corporate clients alike. We look forward to maximizing our use of its capabilities."
Whether helping an employee in the midst of a transfer or temporary assignment or working with someone else seeking a longer-term relocation, the tools for sourcing and evaluating various housing options are mired in 1990s-era technology, says ReloQuest President and Founder Darin Karp.
"This will really change the way everyone does business throughout the entire industry," says Karp. "What Hotels.com, Expedia.com, Homeaway.com and AirBnB.com have done for travel and vacationers—that's the impact that we see this innovation having on the relocation industry."
How it works: Human resource professionals, travel managers and other relocation specialists go to ReloQuest.com, input the type of housing sought and those details are shared with suppliers from the ReloQuest global network or specific suppliers they previously selected. Those suppliers, in turn, respond with options that ReloQuest displays to the relocation specialist in real time.
With the simple click of a button, the relocation professional triggers the system's proprietary Sorting Logic that displays options, from best to worst match, based on the stated parameters and client priorities.
By contrast, historically any individual or organization looking to compare housing alternatives would need to cut-and-paste e-mails, or manufacture spreadsheets and wade through PDFs of property profiles organized in any number of ways.
The arduous task limited the number of prospective suppliers for sourcing housing options.
"The way it's been done, those in the relocation business usually just don't have the time to do justice for their clients," Karp says. "It's very confusing and tedious to look at—and often shows up as a long e-mail string with many attachments. You simply have too much work to sort through that many options. Our system increases efficiency by significantly reducing their workload, which includes eliminating the need for numerous emails, and greatly expanding their knowledge of what's out there."
Karp speaks from experience, having been in the field for 18 years. For much of that time, as an executive with Stress Free Corporate Housing, he was frustrated that smaller firms such as his own were hampered by industry inefficiencies that favored a few of the larger operations.
"We stumbled on a huge window of opportunity," says Karp. "Our approach at first was not to create a software company, but we discovered that there is a desperate need in the industry to provide what we can offer."
At that stage, Karp formed ReloQuest, shifted his focus to serving the entire industry and began collaborating with relocation companies and corporate housing suppliers about the elements that would be most important for the software to capture. This was not a simple task. It took two years to develop a program that all users would be happy with.
ReloQuest' s software will significantly reduce the cost that companies incur in relocating employees, create stiffer competition through heightened transparency and consumer awareness, and empower requestors and clients with more visibility and control over the entire process, says Karp.
Any of the world's 700-plus corporate housing providers may register their companies on ReloQuest.com. This will enable corporations to discover new suppliers and add them to their network at any point, representing a benefit for both sides.
Most temporary housing providers are privately held and thus not required to share proprietary details, such as inventory levels and availability of specific housing units. That competitive consideration has stifled technological advances, but one of ReloQuest's strengths is that it does not need that information to enable suppliers to participate in the process.
Because there is only one "winner" for a given relocation bid, one of the software's most important roles is its feedback to those companies that were not awarded the placement. Derived by reverse-engineering results through ReloQuest's proprietary Win/Loss Smart Logic, the platform tells companies why they may have lost the opportunity and helps them become more competitive on future request opportunities.
At the same time, ReloQuest shields the particulars of the winning firm's bid, including the identity of that company, says Karp.
"ReloQuest has no vested interest in which supplier wins or loses. We want to drive value and benefits to all involved," he explains. "This helps housing suppliers evaluate their progress and become better over time, and fosters a more competitive environment that rewards the best companies while also looking out for the consumer."
To learn more, visit http://www.ReloQuest.com, or call 855-ReloQst (735-6778)