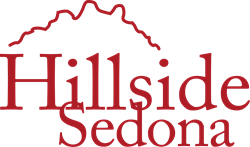 "We are all very excited to welcome such a fun event for the Sedona community and visitors", said Karen Reynolds, Property Manager of Hillside Sedona
Sedona, AZ (PRWEB) July 14, 2015
On Saturday, July 25 at 11AM, Wildman Phil Rakoci will visit Hillside Sedona Courtyard for a live reptile and animal show. Wildman Phil is recognized throughout the country for his educational take on the reptile world, and he has been a guest on television stations across the nation, including numerous times in the Phoenix area and on the Discovery Channel.
His fun, educational show combines interactive demonstrations with incredible facts and great stories about such creatures as Randall the Gila monster, Stumpy the Tortoise, Patches the Python, Scooter the Hedgehog, Amos the Alligator and more.
"We are all very excited to welcome such a fun event for the Sedona community and visitors," said Karen Reynolds, Property Manager of Hillside Sedona. "We love to host new events of all kinds and this is one that suits any age."
The hands-on one hour show is free to the public and all ages are welcome. Visitors to Hillside Sedona Shopping Center can expect a fun program while learning about: animal defenses and their roles, ways to identify dangerous creatures and harmless animals, fact vs fiction and respect for wildlife and the environment.
About Hillside Sedona:
In 1986, Shirley Caris developed Hillside Sedona, bringing to it the spirit of nature, artistic qualities and the essence of the town she now called home. An upscale retail shopping center, Hillside Sedona is home to fine art galleries, unique boutiques, a variety of restaurants, locally owned shops and the event venue, The Bridge at Hillside. The popular Northern Arizona destination is filled with sites and attractions that are sources of inspiration to many. In a setting with a view of the Red Rocks that surround the property, Hillside Sedona also is a perfect destination location for photography. http://www.HillsideSedona.net
About Wildman Phil:
Wildlife comedian, Philip Rakoci has a passion and exuberance for all things prickly, pointy, venomous, and desiccated. His forays into wild places are frequent and legendary. So as not to be far away from the creepy crawlers, Phil's home and land is a living laboratory and Phil takes his 'pets' on the road across the western U.S. to entertain and educate audiences of all ages. He is the co-author and star of the new iBook series "It's a Wild, Wild World with Wildman Phil" and recently co-starred in an episode of The Discovery Channel's series "Breaking Trail".
Media contact:
Christine Holtz
Phoenix Marketing Associates
602-282-0202