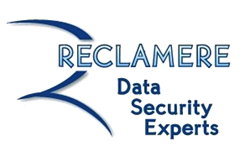 "We are thrilled to announce the addition of Connie to the Reclamere eForensics team," says Reclamere CEO Angie Singer Keating. "eForensics is a valuable service we offer, and her diverse and extensive background further strengthens this team of experts."
Tyrone, PA (PRWEB) July 15, 2015
Reclamere has hired Connie G. Mastovich, CISSP, to expand and strengthen its eForensics team and prepare for the launch of Data Security 360, Reclamere's newest product. Mastovich will serve as senior security compliance analyst.
"We are thrilled to announce the addition of Connie to the Reclamere eForensics team," says Reclamere CEO Angie Singer Keating, CISA, CIPP, CISM, CRISC. "eForensics is a valuable service we offer our clients to diagnose their data security needs and gaps. Connie's diverse and extensive background further strengthens this team of experts."
With a career spanning both healthcare and government sectors, Mastovich spent the last 10 years working on security and privacy issues for such companies as IQ Inc. and Northrop Grumman Corporation. As a federal government contractor, she ensured adherence to stringent government security standards while supporting a critical U.S. Air Force contract. Her healthcare experience began with the Information Services Department of a regional hospital. More recently, she performed privacy assessments and HIPAA compliancy evaluations for a worldwide provider of healthcare equipment and processes.
"Connie also brings a superior sense of customer service to Reclamere, which aligns well with our philosophies," Singer Keating says. "We celebrate the addition of another valuable team member."
In other news, Reclamere acknowledges the significant milestones of service the following employees will reach in 2015:

Ken Jones, secure transport specialist, nine years
Brian Carns, operations manager, eight years
Ben Metz, resales division technician, five years
Matt Lehner, computer technician, one year
"We are extremely pleased with the performance and years of service these individuals have given to this company," says Reclamere President and Founder, Joe Harford.
Harford also acknowledges the efforts of Matt Lehner who transitioned to Reclamere from the retail sector. "He is not afraid of hard work, contributes great ideas, and demonstrates a positive work ethic," Harford says. "We are looking forward to Matt's continued growth, along with the other individuals celebrating anniversaries this year, within the team for many more years to come."
###
About Reclamere
Reclamere, Inc. is a data security company offering a full range of specialized data destruction and data security services. Founded in 2001, Reclamere is a leader in providing client-focused, environmentally compliant management solutions for end-of-life computer equipment and data destruction services in a unique subscription based model. In addition they are widely recognized for their robust data security assessments, consulting and data breach prevention. The Reclamere team provides services that save time, money, and minimize any detrimental impact related to improper disposal of IT equipment, as well as mitigating the risk of a potential data breach.
Reclamere guarantees the protection of sensitive information against data breach and data theft, while alleviating liability issues related to the environmental impact of disposal through the following services, all of which can be performed at their R2 and NAID AAA-Certified facility, or on-site at client locations throughout the U.S.