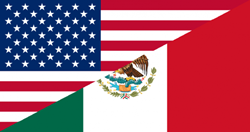 Harrisburg, PA (PRWEB) July 14, 2015
Higher Ed Support, LLC announced a new joint venture with Mexican based SAT prep and tutoring company Geek Education. Together, they have formed LANCO, LLC the Latin American network for higher education. LANCO is an international student support company whose principle mission is to advise and assist Latin American students wishing to study in the United States.
Leveraging Geek Education's Mexican client base for SAT prep and tutoring, LANCO can identify high volumes of qualified Latin American students seeking admission to U.S. colleges and universities.
By drawing on US based, Higher Ed Support's team of experts in enrollment management and student support, LANCO can successfully screen, advise, mentor and service international students through every step of the process.
Higher Ed Support is based in Harrisburg, PA while the first LANCO office will be launching in Mexico City in August of 2015 (LANCO, Mexico) with the expectation of expanding franchise operations in 2016. LANCO is expected to create over 20 franchises throughout Latin America by 2020.
LANCO, LLC was created to provide the highest level of international student support possible and is managed by a strong international leadership team:

Juan Reffreger, COO of Blue Equity, LLC and CEO of Tactical Growth Advisors, LLC (US and Mexico)
Jim Dunn, Co-founder, President and COO of Higher Ed Support, LLC
John Shumate, CEO, Venture First, LLC
Mateo Serrano, CEO, Geek Education (Mexico)
Maite Diez-Canedo, COO, Geek Education (Mexico)
Dr. William Drake, Co-founder, Higher Ed Support, LLC
Judith Marcum, VP of Client Services, Higher Ed Support, LLC
According to the U.S. Department of Education, 4 of the top 25 nations sending students to the U.S. in 2014 were in Latin America:
#9: Mexico (14,779)
#10: Brazil (13,286)
#22: Colombia (7,083)
#23: Venezuela (7,022)
Though Mexico already ranks #9 in sending students to the United States, the Mexican government wants 100,000 Mexican students to study in U.S. colleges and universities by 2018.*
If your college or university would like to partner with LANCO and help hundreds of Latin American students receive a quality education, please contact Jim Dunn, COO of Higher Ed Support and LANCO at jdunn(at)higheredsupport(dot)com to learn more. Visit http://www.higheredsupport.com/international.html.
*Source: (http://www.elpasotimes.com/news/ci_25293357/plan-increase-mexican-students-us-and-us-students)