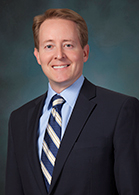 Las Vegas, Nevada (PRWEB) July 20, 2015
Lewis Roca Rothgerber LLP is proud to announce that W. West Allen, litigation partner in our Las Vegas office, has been elected to the National Federal Bar Association Board of Directors. West will serve a three-year term.
The Federal Bar Association (FBA), founded in 1920, is dedicated to the advancement of the science of jurisprudence and to promoting the welfare, interests, education, and professional development of all attorneys involved in federal law.
West currently serves as Chair of the FBA's National Government Relations Committee. FBA board members are elected from all areas of federal practice, including large and small firms, corporations, federal agencies, and members of judiciary. The FBA is the catalyst for communication between the bar and the bench, and is the foremost national bar association of the United States federal court system.
Lewis Roca Rothgerber LLP is one of the largest law firms in the Western U.S. The firm maintains thriving practices in litigation, real estate, business transactions, intellectual property, regulatory affairs, gaming, banking, bankruptcy and energy and natural resources with more than 250 attorneys across nine offices in Phoenix, Albuquerque, Casper, Colorado Springs, Denver, Las Vegas, Reno, Silicon Valley and Tucson. For additional information, please visit http://www.LRRLaw.com.