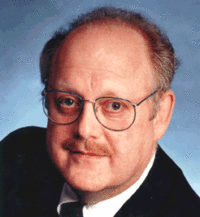 Centerville, MA (PRWEB) July 15, 2015
Call for Presenters
MED-Ed Facilities is seeking proposals from qualified professionals interested in presenting at our next conference, April 26 + 27 in Boston at the Seaport Hotel. Case studies were extremely well attended at the recent event. Presentations by individuals or teams are welcome. Please submit by November 20, 2015.
To review the types of sessions that were presented last year, go to http://www.mededboston.com/conference/schedule/.
Conference Director
The successful planning and design of medical and educational facilities requires a team of individuals with a wide range of skill sets. Conference Director Mark Kalin, FAIA FCSI LEED, will assemble a cross section of nationally recognized industry related professionals offering their expertise. Presenters will include Architects, Engineers, Lawyers, Building Science Professionals, Facility and Operations Managers, Specification Writers, Manufacturers and more.
The educational program features real-world, solutions-based case studies and management discussions relating to the planning, designing, construction, and facility management of medical and educational building types. AIA Learning units are available for all sessions at MED-Ed Facilities.
We expect over 80 medical and educational facilities planners and building science experts to share their day-to-day experiences in this fast-paced profession. Here's who spoke last year: http://mededboston.com/conference/speakers/
Sponsored by the Boston Chapter of the Construction Specifications Institute, the New England Real Estate Journal, and High Profile Monthly, MED-Ed Facilities Boston is for the entire New England building industry.
MED-Ed Facilities is produced in collaboration with Tradeshow Management Services Ltd., a full-service tradeshow company specializing in conferences and tradeshows for the design, building and construction marketplace. TMS has been affiliated with leading events including AEC SYSTEMS, ArchitectureBoston Expo (ABX), Build Boston, Residential Design & Construction, Ecobuild America, Federal Construction Outlook Conference, BIM Expo, and Construction Technology.
CONTACT:
http://www.mededBoston.com
1-800-996-3863
fax: +1 (508) 790-4750
info(at)mededBoston(dot)com
###