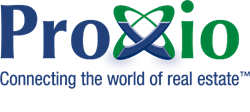 Our new digital marketing and collaboration products are striking a chord in the industry
Santa Clara, CA (PRWEB) July 15, 2015
Proxio, Inc., the leading provider of multilingual marketing and collaboration solutions for the real estate industry, today announced the hiring of four senior business development executives. These additions support the company's commitment to rapid expansion, enabling Proxio to meet the growing demand for its innovative services that accelerate sales and open local markets to global buyers.
Jose Perez, Proxio's Executive Vice President of Global Sales, focused on recruiting veteran industry professionals with extensive expertise in real estate in order to develop business with US brokerages and builders nationwide.
"As we position ourselves for continued growth, we wanted a senior level team with deep contacts and credibility in the industry," states Perez. "I have had the pleasure of working directly or indirectly with each of our new executives over the past ten years. They are all consummate professionals who have the skills to quickly accelerate our growth."
The new Proxio business development executives are:

Nam Phan, Senior Vice President, is based in San Francisco and will cover the Northwest region. Phan was most recently a top franchise sales executive for Home Smart International. Previously he was Vice President of Operations for Avalar Real Estate, and CRM Product Integration Manager for Zip Realty;
Kyle King, Senior Vice President, is based in Los Angeles and will cover the Southwest region. King was most recently a Real Estate Broker and Managing General Partner for Shorewood Realtors and Beach City Castles, respectively. Previously Kyle served as President at Cartifact, and was Senior Vice President of Franchise Sales for Realogy Corp;
Maria Mull, Senior Vice President, is based in Raleigh, NC and will cover the Mid-Atlantic and Midwest regions. Mull was most recently Vice President of Growth and Development for Carrington Property Network. She was previously Vice President of National Business Development for AlignMark, Inc., and Director of Career Development for Coldwell Banker Howard Perry and Walston;
Win Peniston, Senior Vice President, is based in Miami, FL and will cover the Southeast region and New York City. Peniston was most recently Director of Marketing for Fortune International Group. Previously he was a partner at Movable Content, and Senior Vice President of Strategy and Development for Posner Advertising.
"Our new digital marketing and collaboration products are striking a chord in the industry," says Janet Case, Proxio's CEO. "This new business development team provides the experience, relationships, and passion we need to drive the next phase of our company's expansion. We are positioned for rapid growth and ready to go."
To support the expansion of the sales organization, the company has opened a new sales office in Miami, Florida. In addition to its headquarters in Santa Clara, California, Proxio has existing sales offices in Guadalajara, Mexico; Rio de Janeiro, Brazil; and Singapore.
ABOUT PROXIO, INC.
Proxio, Inc. is a Silicon Valley-based provider of multilingual marketing and collaborative networking solutions to real estate brokerages, developers, MLSs, and media companies worldwide. Over 650,000 Proxio-enabled professionals gain a strategic advantage in serving diverse clients and growing their businesses globally with Proxio's award-winning platform, ProxioPro™. Proxio Developer Showcase™ connects developers and agents around the world, accelerating sales and creating new commission opportunities. Proxio's subsidiary, PCMS Consulting, transforms brokerages into market leaders and proven profit centers. More information is available at Proxio.com and PCMSconsulting.com.