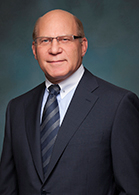 Las Vegas, Nevada (PRWEB) July 17, 2015
Lewis Roca Rothgerber LLP announced today that partner Howard E. Cole, has been named one of the US' most influential and powerful labor attorneys by Human Resource Executive magazine and Lawdragon, a legal media company. The award is based on clients, cases, leadership, affiliations, and other accomplishments including publishing and speaking.
Cole has practiced for more than 30 years, specializing in labor and employment law and commercial litigation. He works with clients in gaming, health, public agencies, construction and other industries.
Human Resource Executive provides key decision-makers with news, profiles of HR executives and success stories of human resource innovators. Stories cover all areas of human resource management including talent management, benefits, healthcare training and development, HR information systems, relocation, retirement planning, and employment law. HRE has a circulation of more than 75,000 nationwide and is published 12 times a year. Lawdragon is a leading online directory of top lawyers across the United States.
Lewis Roca Rothgerber LLP is one of the largest law firms in the Western U.S. The firm maintains thriving practices in litigation, real estate, business transactions, intellectual property, regulatory affairs, gaming, banking, bankruptcy and energy and natural resources with more than 250 attorneys across nine offices in Phoenix, Albuquerque, Casper, Colorado Springs, Denver, Las Vegas, Reno, Silicon Valley and Tucson. For additional information, please visit http://www.LRRLaw.com.